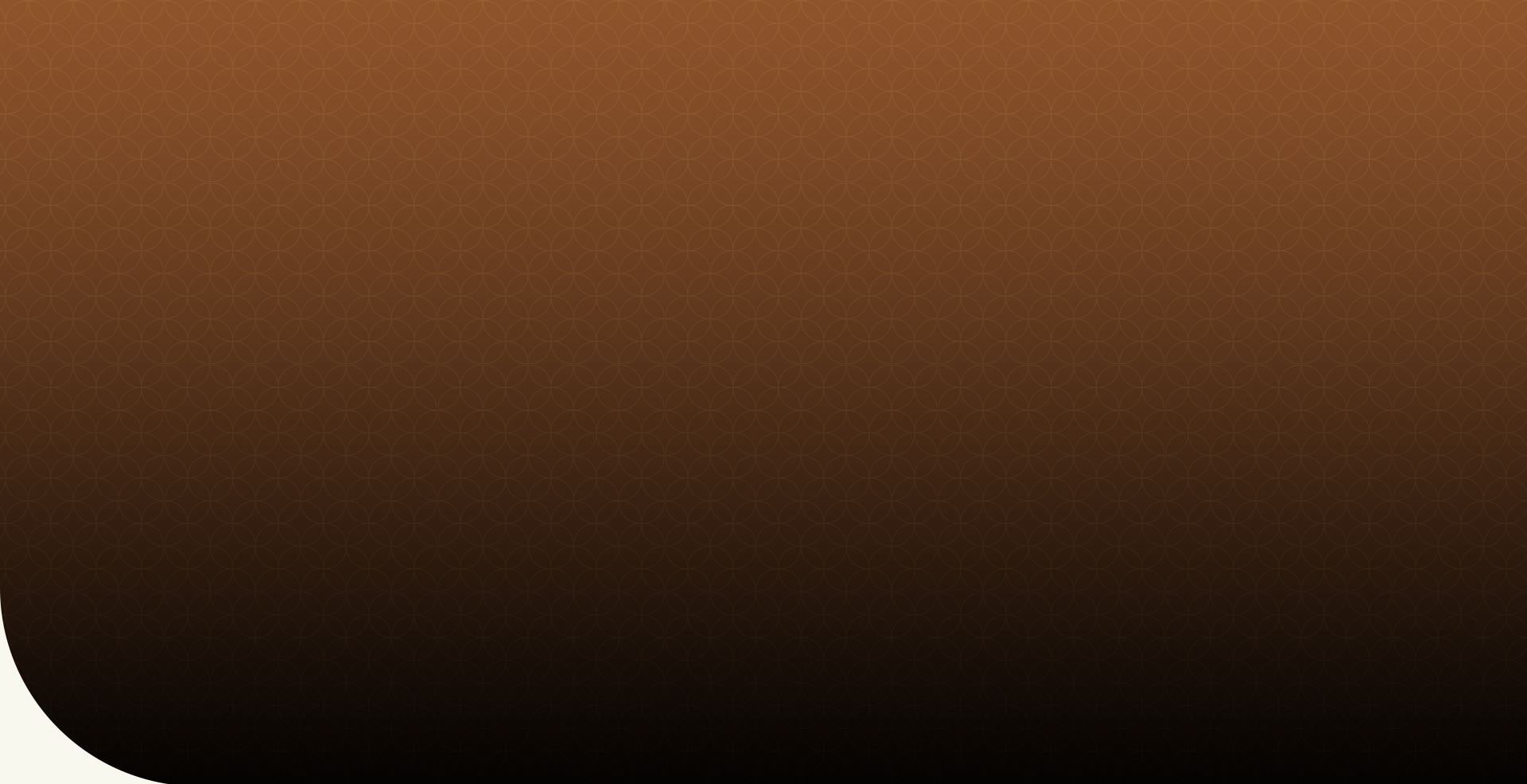 Kalamazoo Criminal Defense Attorneys
What is a Defense Attorney?
A criminal defense lawyer is a legal professional who specializes in defending individuals and entities accused of engaging in criminal activity. These attorneys provide their clients with the necessary legal representation to fight charges and protect their interests.
Criminal defense attorneys typically work closely with prosecutors, and negotiating plea agreements to reduce the potential charges and/or sentence their clients face. They also help gather evidence and present their case at trial, if necessary.
A criminal defense lawyer can help ensure that the accused receives a fair trial and is treated fairly in the court of law. They are dedicated to protecting their clients' rights and making sure they receive due process under the law.
Protecting Our Clients' Liberty Is Our Top Priority
When you are forced to defend against criminal charges, incarceration is, in many cases, a very real possibility. No one wants to suffer the indignity of incarceration. The Kalamazoo criminal defense lawyers at Levine & Levine know that. We are highly effective in pursuing resolutions to cases that help our clients maintain their freedom. Our Kalamazoo criminal defense attorneys have spent decades building the skills and acquiring the experience necessary to do so. In many instances, our reputation precedes us. Judges and prosecutors know that our Kalamazoo criminal defense law firm will vigorously pursue justice and will build a successful defense for our clients.
Were Your Rights Violated by the Police in Michigan?
We protect our clients' constitutional rights in Kalamazoo and throughout Michigan and will respond when our clients' rights are infringed upon by law enforcement. If your rights are violated, it could have a significant impact on your case. Our Kalamazoo criminal defense firm is known for holding the police accountable for violations of the rights of our clients.
Local Resources
Phone: (269) 384-8171
Location 1 address:227 W Michigan Ave, Kalamazoo, MI 49007
Location 2 address: 150 E Crosstown Pkwy, Kalamazoo, MI 49001
US District Court - Western District of Michigan
Phone: (269) 343-7542
Address: 410 W Michigan Ave. #107, Kalamazoo, MI 49007
Kalamazoo County Sheriff's Office
Phone: (269) 383-8821
Address: 1500 Lamont Ave, Kalamazoo, MI 49048
Kalamazoo Township Police Department
Phone: (269) 343-0551
Address: 1720 Riverview Dr, Kalamazoo, MI 49004
City of Kalamazoo Public Safety
Phone: (269) 337-8120
Address: 150 E Crosstown Pkwy A, Kalamazoo, MI 49001
Kalamazoo County Jail Inmate Lookup
If you have been arrested in Kalamazoo, MI, contact us today at (269) 218-8880 and schedule an initial consultation and learn how we can help you inside and outside the courtroom.
How Does Your Case Impact Other Areas of Your Life?
A criminal conviction can cause difficulties beyond jail, prison, or fines. A person may find their employment prospects diminished, their immigration status threatened, or their professional license in jeopardy. Our Kalamazoo criminal defense attorneys build defense strategies that minimize the adverse consequences of a criminal conviction in Kalamazoo.
Our criminal defense law firm offers highly effective defense against various criminal charges in Kalamazoo, including but not limited to:
White collar crimes: These offenses typically happen in the business or government sector, but anyone can be accused of them. Generally, they are non-violent, financially motivated crimes involving deception to unlawfully obtain goods or services. Examples include fraud, embezzlement, identity theft, and tax evasion.
Sex crimes: A sex crime allegation can ruin a person's reputation and relationships. If the individual is found guilty, they can face incarceration, fines, and a requirement to register as a sex offender. Under the "sex crime" term are offenses such as rape and sexual assault, which are defined in one of Michigan's Criminal Sexual Conduct statutes.
Drug Crimes: This term refers to possession, cultivation, manufacture, delivery, and other prohibited conduct involving controlled substances. A drug crime conviction can affect a person's life for years. Penalties can include incarceration, fines, and license sanctions. It also results in a mark on the individual's criminal record, making it hard for the person to find employment or housing.
Domestic Violence: A criminal act is considered domestic violence if it's committed against a family or household member, such as a spouse, child, sibling, parent, and people who live together. It can take many forms, including physical harm or emotional, economic, or psychological abuse.
Violent Crimes: These offenses involve using or threatening to use force against another person. Examples are assault, homicide, and manslaughter. Because of the seriousness of these crimes, the prosecution often pursues maximum penalties, which can include years to life imprisonment and thousands of dollars in fines.
DUI/OWI: A person may be charged with OWI (often referred to as DUI) if they operated a vehicle while under the influence of alcohol and/or drugs or with an alcohol content of 0.08 or higher or 0.17 or more. Conviction penalties include incarceration, fines, and driver's license suspension. Harsher punishments may be imposed if the defendant is found to have caused an accident resulting in serious injury or death.
Federal Crimes: Federal statutes prohibit conduct that crosses state or country lines, involves a federal agent or employee or a foreign official, occurs on federal property, or is committed against the U.S. government. Offenses include drug crimes, child pornography, and fraud, such as wire fraud, mail fraud, and tax fraud. Federal officials have a wealth of resources to investigate and prosecute alleged offenders, making these highly complex cases.
Computer-driven crime
Post-Conviction Relief: Sometimes, a conviction does not mean a criminal case is over. Post-conviction relief options, such as an appeal, may be available to the defendant if a legal error occurred affecting the verdict or sentence. Depending on the outcome of the appeal, the judgement may be overturned or the sentence reduced.
Theft Crimes: In Michigan, larceny (or theft) involves stealing another person's property. The penalties that can be imposed are tied to the type or value of the item taken. Theft cases can be complex because defendants are often charged with other crimes, such as assault or breaking and entering.
If you need a dedicated Kalamazoo criminal defense attorney on your side, call our criminal defense law firm in Kalamazoo. Our lawyers can help you get your criminal charges dropped or reduced.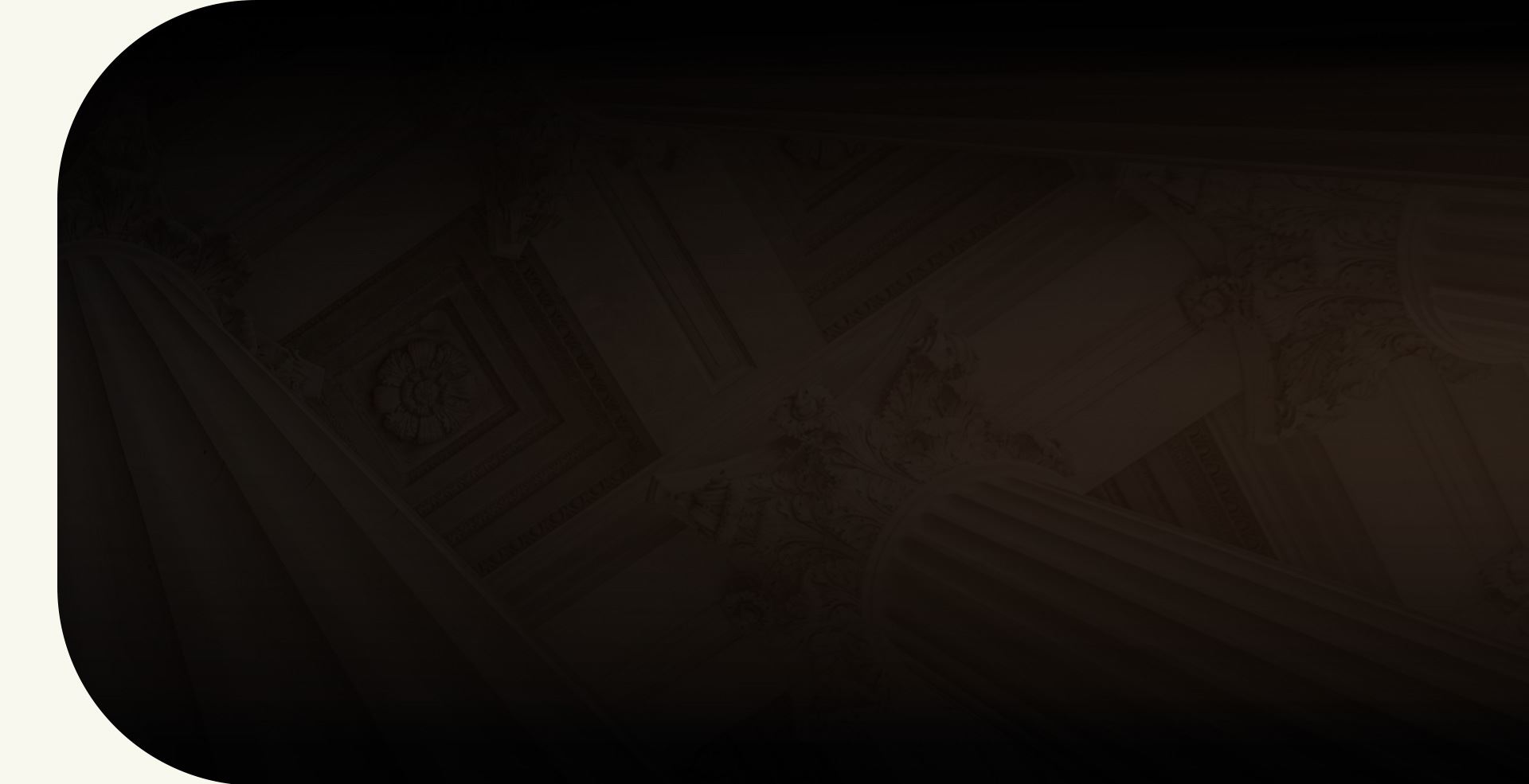 Our Criminal Defense Attorneys

Put Experienced Advocacy on Your Side
Defense You Can Count On All Serious Criminal Cases, State and Federal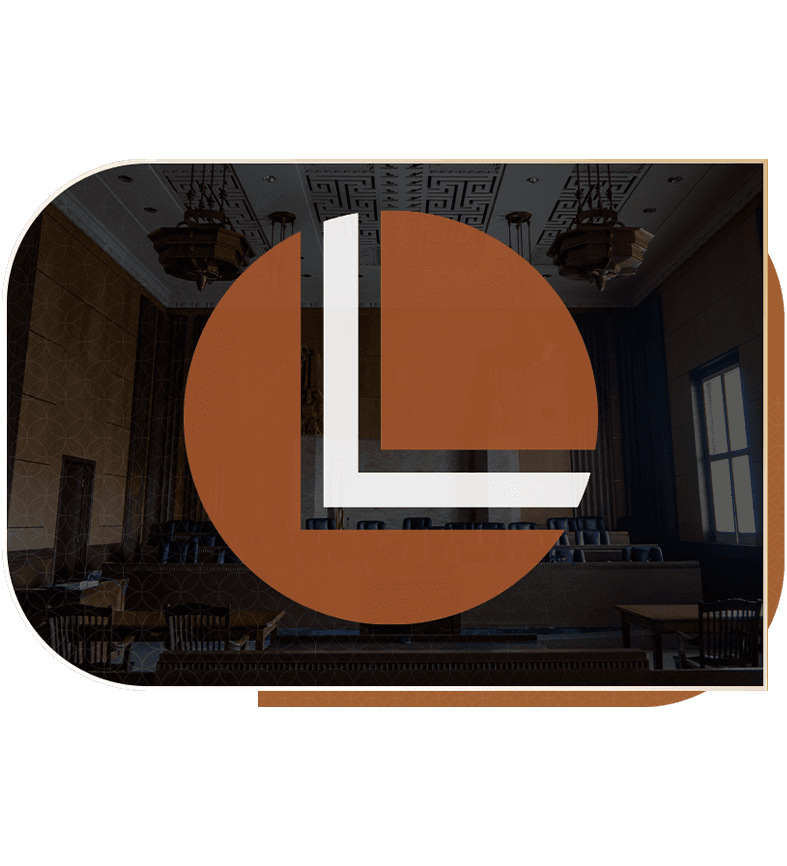 Proof of Our Dedication
Client Testimonials
TOP NOTCH, BEST OF THE BEST LAW FIRM. HIGHLY RECOMMENDED.

Troy J.

More Than Satisfied!

"Sharan Levine has been our attorney for over 30 years and we have been more than satisfied with all of the legal assistance she has provided during that time."

Timothy W.

Excellent Service

"Attorney Markou does all he can to get you the best possible outcome."

Terry M.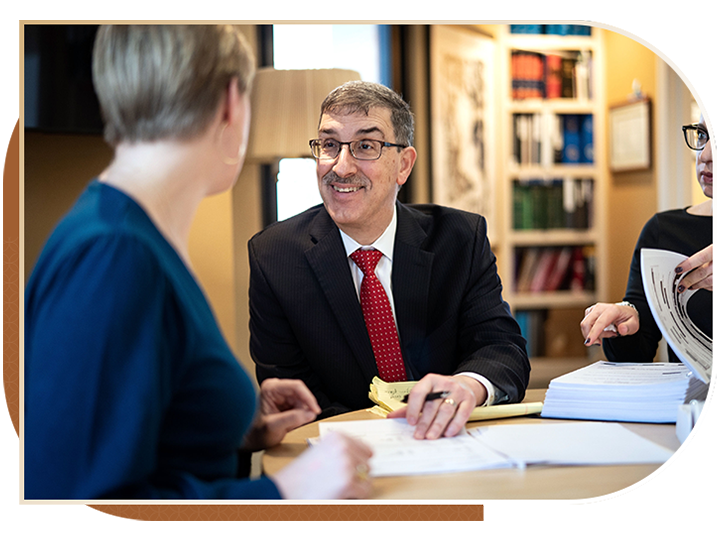 A Reputation for Delivering a Skilled Defense of Our Clients in Michigan
Since 1987, we have been protecting the rights and futures of people who are charged with criminal offenses in Michigan. Our Kalamazoo criminal defense attorneys offer highly skilled representation that our clients can place their faith in. Both Attorney Levine and Attorney Markou have been named among the Top 100 Trial Lawyers in Michigan and as "Super Lawyers" for the quality representation they have provided to people accused of crimes. Attorney Levine has also been selected for inclusion in the Best Lawyers in America. The individual contributions of our attorneys have helped our firm earn an AV Preeminent rating (the highest rating available) from Martindale-Hubbell's peer-review rating service.
Contact ur Kalamazoo Criminal Defense Lawyers to Schedule a Free Consultation
There is no substitute for a strong defense. The Kalamazoo criminal defense lawyers at Levine & Levine can help you
---
To schedule an initial consultation, call (269) 218-8880 or contact us online.
---
Our Results
Not Guilty Assault
Not Guilty Assault with Intent to Commit Criminal Sexual Conduct
Convicted of Lesser Charge of Felonious Assault Assault with Intent to Commit Murder
Case Dismissed Carrying a Concealed Weapon & Possession of Narcotics
Convicted of Lesser Charge Conspiracy to Distribute Marijuana
Not Guilty Criminal Sexual Conduct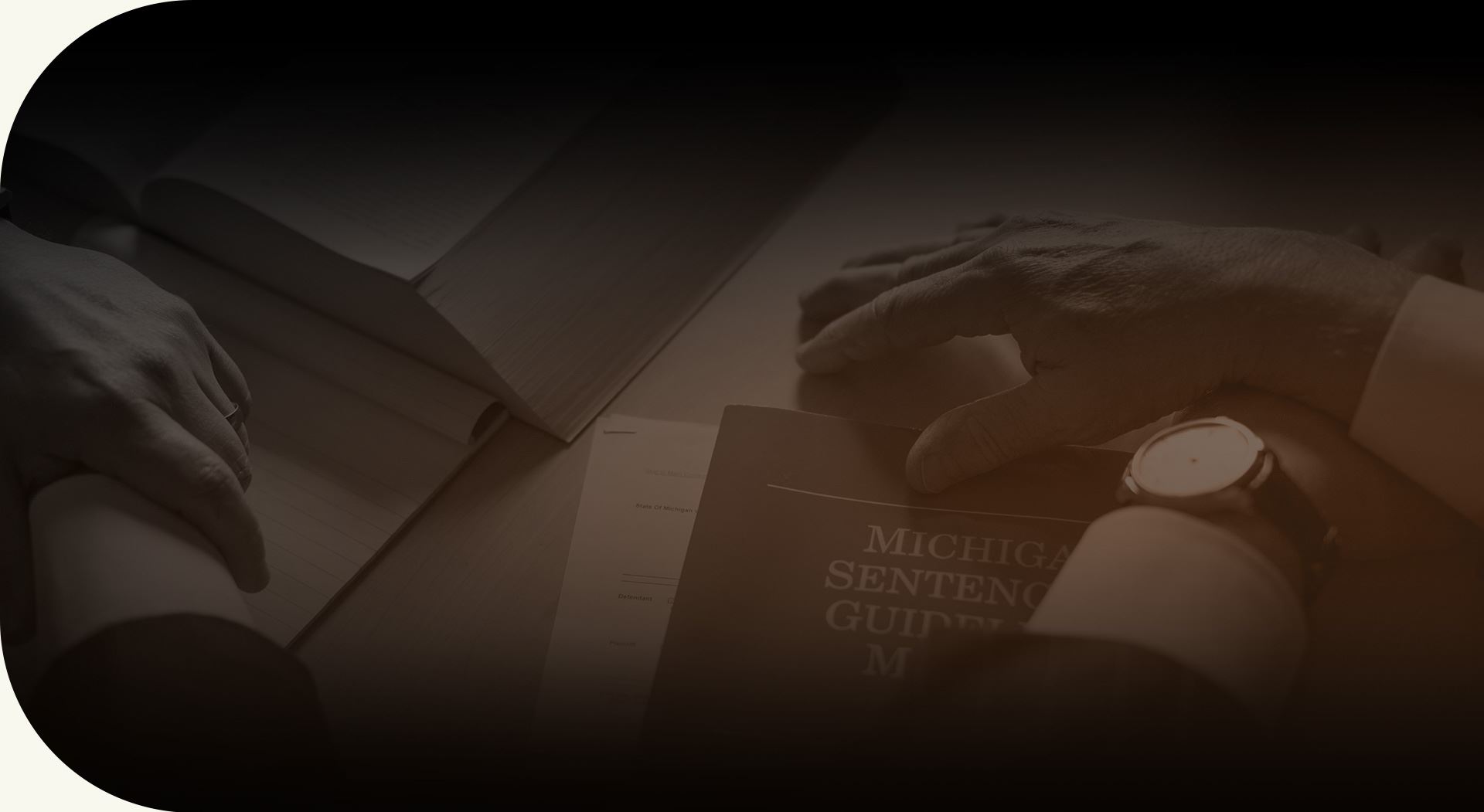 A Record of Dedicated Representation Decades of Success for Clients in Need
Schedule Your Free Consultation Today Contact Our Firm Today
Appearances on Local News Channels
Success Is The Difference
Trust in Levine & Levine

Featured in Local & National Media

Our attorneys are regularly sought after by local and national media discuss recent legal proceedings and offer their expertise.

We Make the Law Work for You

We use our immense knowledge of the law to strategically examine your case and determine the best path forward.

Over a Century of Combined Experience

There is no substitute for experience and the attorneys at Levine & Levine have over 130 yearsof legal experience.

Respected Throughout the Legal Community

Our attorneys are highly regarded for their legal expertise by the judges and prosecutors throughout Southwest Michigan.