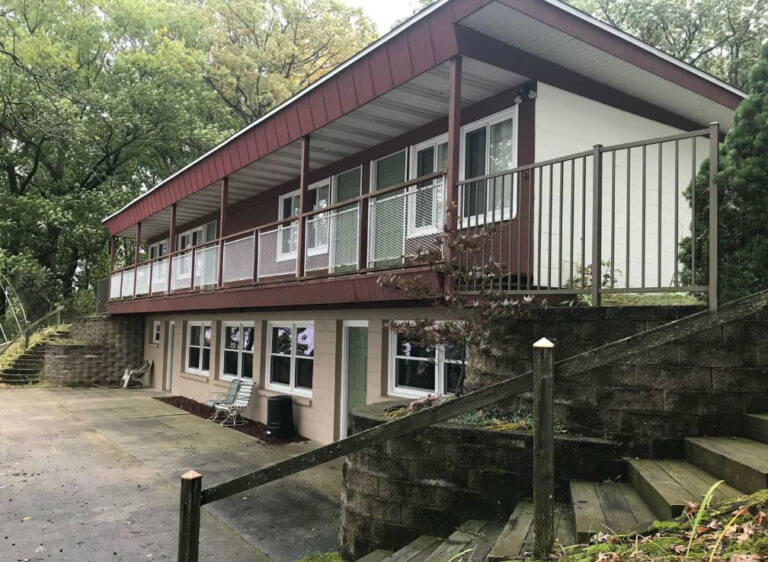 WWMT-Newschannel 3 in Kalamazoo reached out to Levine & Levine Managing Partner Randall Levine about the controversy regarding Kalamazoo County seeking full ownership of a private property hidden deep within Prairie View Park.
Two families, the Johnson family, and the Talanda family have owned 142 feet of lakefront property on Gourdneck Lake within Prairie View Park since the original owners purchased it in 1949. The families have lived and co-existed peacefully with Kalamazoo County parks and all of the users of the park, said Levine, who is representing one of the families.
However, when Prairie View Park was established in 1963, the county and the original owners came to an agreement that if the property, which is less than an acre, were to be sold that the county would be the first to have the chance to purchase the property, according to a county resolution dated Sept. 3, 2019. The resolution also says the original owners agreed to not rent, or assign to people or persons who are not parties to the agreement.
The last surviving signer passed away in March 2019 and now the county wants full ownership of the property.
"The government just can't take property unless there is a need and in this case, there is no need," Levine said during the interview.
The family said the county's interpretation of the agreement is incorrect, WWMT reports.
"This agreement was designed to prevent a sale of the property outside of the family. The property has always passed by succession. It has never gone outside the family," Levine told WWMT.
The family accuses Kalamazoo County of violating the Open Meeting Act. They claimed they had several closed-door meetings on how to gain control of the property, according to the WWMT story.
According to court documents, the family filed a restraining order against the county in July 2019 after the county intended to lock the families out of the property.
Judge Alexander Lipsey granted the family's restraining order saying, "injury would be irreparable because the loss suffered would be in the nature of barring enjoyment by the passage of time that cannot be recouped."
Levine told WWMT all the family wants is answers.
Watch Levine's full WWMT interview, here.
Related:
Randall Levine 'Blasts' Kalamazoo County for Pursuing Legal Action to Acquire Private Property in Prairie View Park
Circuit Court Ruled Kalamazoo Commissioners 'Jumped the Gun' in Attempt to Condemn a Family Cottage in Prairie View Park, Violated Open Meetings Act
Court Rules Kalamazoo County Violated Open Meetings Act in Prairie View Family Cottage Dispute
South County News Speaks With Families Suing Kalamazoo County to Keep Their Property Within Prairie View Park
Families Taking Legal Action Against Kalamazoo County to Preserve Family Cottage Are Entitled to Be Heard