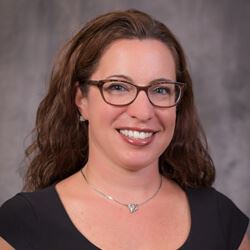 While practicing criminal defense throughout the past decade, I often find myself explaining that the majority of my clients are regular folks who happen to find themselves in situations they never once have imagined.
This is especially true with drunk driving cases. Oftentimes, people charged with driving under the influence (DUI) are people who have never been in any other trouble with the law.  So how do they find a drunk driving attorney to help them get through a scary and complicated process?
Almost every person charged with a DUI offense is initially taken into custody (i.e. arrested) and spends at least a few hours in jail.  Once they get out of jail, that's typically when they start searching for a lawyer to represent them in their DUI court case.  Sometimes a person is able to get a referral from a friend or family member for an attorney who specializes in defending drunk driving cases. However, a majority of people find a lawyer through a simple internet search.  While the internet is great for the search tool, it is only the first step in the process.
When finding an attorney to represent you in a drunk driving case, the most important thing to do is to make sure they are skilled in this area of the law. Drunk driving cases are complicated and require great diligence to work through with a client. Just because someone is an attorney does not mean that they are a DUI attorney. Working with a lawyer who is skilled in drunk driving defense is critical.
It is also important to ensure that the attorney is someone with whom you connect and trust. It is imperative that you understand, from both a legal and practical perspective, what is going on with your case. What are your options? What are your potential consequences? Only a skilled DUI attorney has the ability to think through the entire situation and help you to obtain the best possible outcome in your particular case.
How do you find the right lawyer?  By interviewing the lawyer, talking to them, and meeting with them. Don't be afraid to ask them questions, and make sure your questions get answered. It is critical that you speak with the lawyer(s) before deciding who should represent you – you will know from that conversation if the DUI attorney that you are speaking with is the right attorney for you.
The lawyer who you work with is going to greatly impact the result of your case. When you are charged with drunk driving, take the time, and do everything you can to make sure you choose the best DUI attorney to represent you.