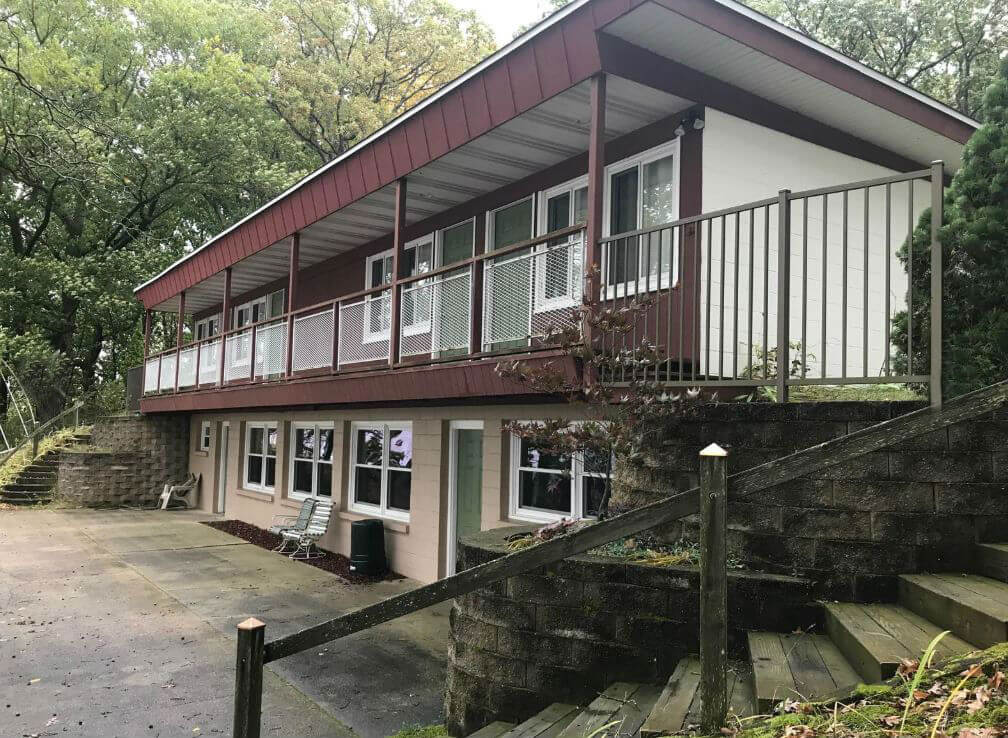 Levine & Levine Managing Partner Randall Levine spoke with WWMT Channel 3 in Kalamazoo about a recent ruling that the Kalamazoo County Board of Commissioners violated the Michigan Open Meetings Act in regard to the family property surrounded by Prairie View Park.
 Levine explained the Kalamazoo County Board of Commissioners had several closed-door meetings about gaining control of the 142 feet of lakefront property on Gourdneck Lake owned by the Johnson and Talanda families. On Wednesday, Dec. 18, 2019, the Hon. Alexander C. Lipsey of 9th Judicial Circuit Court ruled Kalamazoo County Commissioners violated the Michigan Open Meetings Act.
This is a major win for the families involved, Levine told WWMT.
"This decision has renewed efforts with the county to reinvigorate discussions and I am optimistic now the county board of commissioners and these families will be able to reach a resolution so that they can continue to use the park together," he said during his interview.
The Talanda family has owned the property along Gourdneck Lake in Schoolcraft Township since 1949 — 14 years prior to the opening of the county park, which now surrounds the property on the south, east, and west. The property and the five-room cottage is now owned by two separate families, the Talanda and the Johnson families, both heirs of the original owners.
When the county park was created in 1963, members of both families signed an agreement with the county, stating, in part, that the county would be offered first right to purchase if the property ever was to be sold to persons outside the family. According to the county's interpretation of the agreement, the agreement also states that once all original signors of the agreement were no longer living, the land would then be sold to the county. The last living member of the original signors, Edmund Talanda Sr., died on March 24, 2019.
The Talanda and Johnson families disagree with the county's interpretation of the agreement in question, as well as how the process has unfolded. Both families attest that county commission discussions about the property with their attorney have occurred in closed session and attempts to discuss the issue with John Gisler, the commissioner who represents their district, have been denied, according to Levine.
The two families filed a lawsuit against the county in October 2019 to prohibit the county from an unconstitutional taking of property.
"The county has been ordered to place the matter on an open agenda for public comment. This is a great win for the families as they deserve to have the right to be heard," Levine said after the Dec. 18 Circuit Court ruling.
Read the full WWMT story, here.
Related:
Randall Levine 'Blasts' Kalamazoo County for Pursuing Legal Action to Acquire Private Property in Prairie View Park
Circuit Court Ruled Kalamazoo Commissioners 'Jumped the Gun' in Attempt to Condemn a Family Cottage in Prairie View Park, Violated Open Meetings Act
WWMT-Newschannel 3 Talks With Levine & Levine About Kalamazoo County Seeking to Take Private Property Within Prairie View Park
South County News Speaks With Families Suing Kalamazoo County to Keep Their Property Within Prairie View Park
Families Taking Legal Action Against Kalamazoo County to Preserve Family Cottage Are Entitled to Be Heard