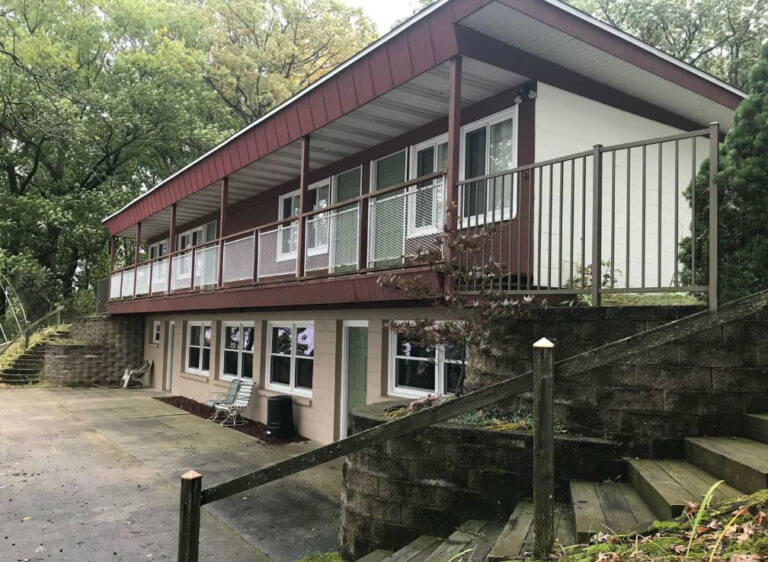 South County News spoke with family members who involved in a lawsuit against Kalamazoo County for full ownership of a private property hidden deep within Prairie View Park.
Two families, the Johnson family, and the Talanda family have owned 142 feet of lakefront property on Gourdneck Lake within Prairie View Park since the original owners purchased it in 1949. The families have lived and co-existed peacefully with Kalamazoo County parks and all of the users of the park, according to Randall Levine, managing partner of Levine & Levine Attorneys At Law who represents one of the families.
"How could they take this away from our family?" Judy Heeter, one of five sisters and two brothers who share tenants-in-common ownership, told South County News in a Nov. 12 story.
Attorneys with Levine & Levine are working with the families to stop Kalamazoo County from taking their land as it's been passed down through three generations with the intention of keeping it in the family.
"You can't even put a dollar amount on the property as far as our family is concerned," Heeter said in her interview. "We would never sell. If any family member should want out of the agreement, they don't get any money, they can just bow out and go their own way."
The county's $63,000 offer is based on the state equalized valuation for the property as of 1986, when the ownership changed from joint tenancy to tenants in common so they could pass it on to their heirs, according to the news story. The county officials say the terms of the 1963 agreement were violated.
"We have spent thousands of dollars to try and keep the property and we don't plan on giving up," Jim Heeter said in an interview with South County News.
Read the full South County News story, here.
Related: