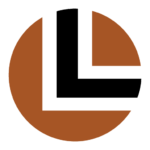 Are you hoping to cash in on rental income generated from your cottage or second home? If so, you may need to double-check a few documents thanks to new state enforcements.
In 2017, the Michigan Court of Appeals ruled they will clamp down on enforcing rental property restrictions. The property in question for the case was subject to restrictive covenants that "run with the land."
Restrictive covenants or deed restrictions are designed to limit owners' use of their property to protect the harmony of a community or to protect the use of the property to prevent over development and unauthorized use. When purchasing a property in a private development or on a lake or river, people often purchase the property subject to the restrictions that define what an owner may and may not do on that property. 
Sometimes your right to use the property in a certain way will depend on the language of the restrictive covenant and how the covenant(s) have been applied.  For instance, deed restrictions may require a minimum or maximum size of a home, and/or the types of materials permitted when building a home. Some restrictions may also prohibit owners from installing fences or signs or using the property for non-residential purposes. 
With the recent Court of Appeals ruling, enforcing property restrictions depends on two basic rules:
Landowners should have broad freedom to make legal use of their property.
 
Restrictions on property owners are enforceable – especially when other landowners are also burdened by the same restrictions and the owners in the development have not "waived" the restriction.
If the restriction is clear, well-defined, and reasonable, then the courts may enforce it. 
In the case recently decided,  property owners sued their neighbors for renting their lake house under short-term rental use.  They claimed renting the property violated the deed restrictions, which limited the property used to "private occupancy" and prevented "commercial use" of the property.  The court determined the language of the restriction was unambiguous and the owner's rental of the property was a clear violation of the deed restrictions — prohibiting the use of the private property for commercial and non-residential use. 
If you are thinking about renting your property for short-term rental, check with your title insurance to see if you have deed restrictions or are subject to such covenants that will impact the free use of your property. We recommend property owners check your title policy and make sure there isn't a document or specific covenant in your deed that limits you to "private occupancy" property use or prohibits commercial use on your property.