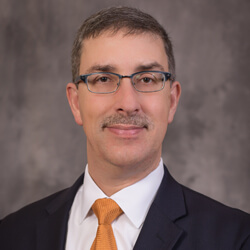 The Michigan Supreme Court on Thursday, March 22, sent the Interlocutory Appeal filed on behalf of Jason Dalton back to the state Court of Appeals to determine if portions of Dalton's statements to police are allowed to be used during the trial.
The ruling comes months after Anastase Markou of Kalamazoo-based Levine & Levine submitted the appeal to the Supreme Court on behalf of Dalton.
Markou is serving as the court-appointed appellate attorney for Dalton as his trial attorney, Eusebio Solis, does not handle appeals.
The appeal case examines whether interviews of Dalton conducted by police violated certain rights set forth by the Fifth and Sixth Amendments of the Constitution.
Following the Supreme Court's decision on Thursday morning, Markou said:
"I'm extremely pleased the Michigan Supreme Court reversed the appeals decision and remanded it back to consider the substantive issues. I believe Mr. Dalton's rights were violated and I'm glad the Court of Appeals will now consider the legal issues raised."
Dalton is being held in the Kalamazoo County Jail for the shooting deaths of six individuals and injuring two others in February 2016.
In June 2017, Markou filed the application with the state appeals court asking it to hear the appeal. The appeals court denied the application. Markou argues that Dalton did not waive his Miranda rights.  Markou maintains that the appeal involves fundamental constitutional rights guaranteed to everyone.