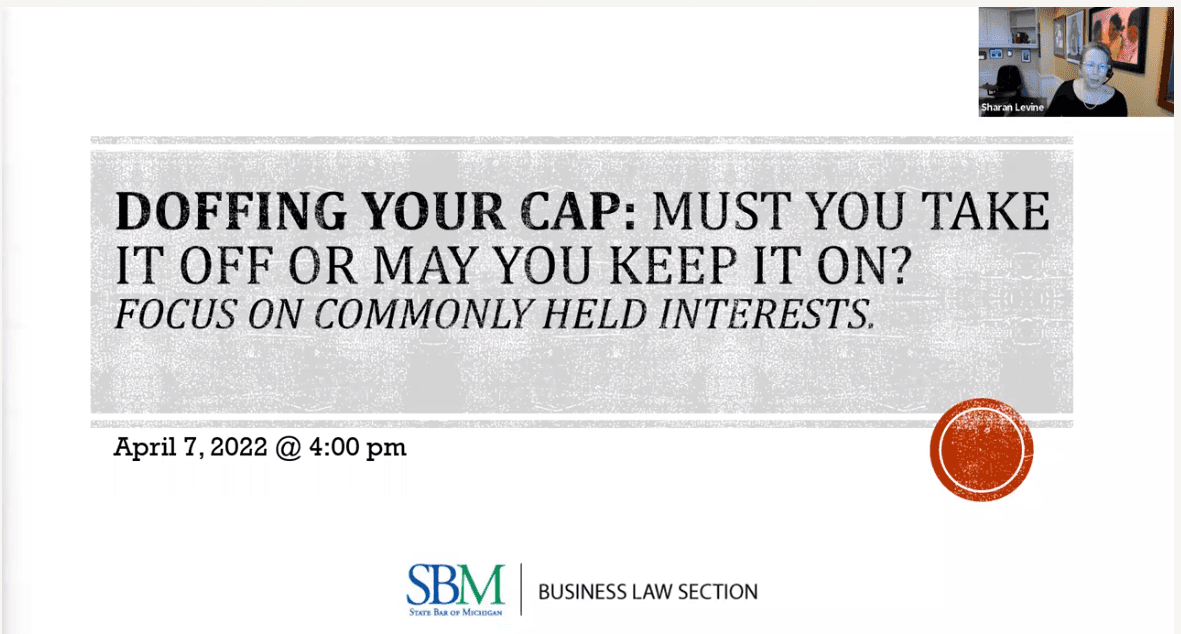 As co-chair of the State Bar of Michigan's Business Law Section, Business and Real Estate Law Attorney Sharan Levine recently led a forum on property tax and transfer of ownership.
During the April 7 forum, "Doffing your cap: Must you take it off or may you keep it on? Focus on commonly held interests," Levine explained how the transfer of ownership works and when it would affect property taxes.
"The rules for when the transfer of ownership occurs can have an impact on whether or not the real property states equalized value can be uncapped, and thus increasing the real estate tax on the property," Levine said during the forum. "If the transfer or held title to the property for a long time, and a transfer causes the property to uncap, that can increase the real estate tax bill providing the transferee with an experienced that is both unanticipated and unpleasant."
The group, led by Levine, closely examined one aspect of the Property Tax Act, and went through four scenarios to determine whether the property tax would be capped or uncapped.
"Property is taxed upon a transfer and the formula for the transfer is based on the State Equalized Value (SEV), which is set in the early sections of the statute," said Levine before the group discussed the different scenarios. "Property is going to be assessed at 50% of its true cash value – that's a general rule."