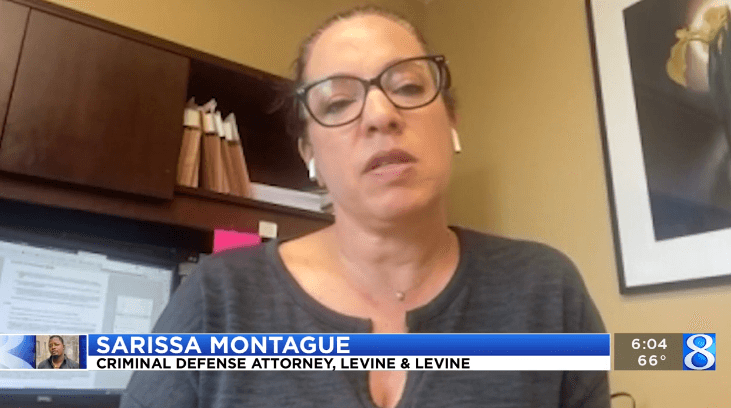 In an interview with WOOD TV 8, Criminal Defense Attorney Sarissa Montague said it's normal that the trial against a former Grand Rapids police officer for the killing of Patrick Lyoya has again been delayed.
Christopher Schurr remains out on bail after being charged with second-degree murder for the April 2022 killing of Lyoya in southeast Grand Rapids.
Last October, a district court judge ruled there is enough probable cause to send the case to trial. Schurr's attorneys appealed that decision, which is still being considered by the Michigan Court of Appeals. The Court of Appeals hasn't said when it will make a ruling and the case cannot go forward until it does. Lyoya's death trial will not happen in October, and the judge won't toss the murder charger in his death.
Montague told WOOD TV 8 that it's common for appeals courts to take months to decide.
"It's very difficult for the defendant; it's very difficult for the prosecutor because you're just waiting for the answer to come back," Montague said in her interview. "Then once the answer comes back, that determines what happens next. But this is a very normal process. It just takes months, it just does."
The trial was originally set for March 2023, but Schurr's attorneys asked for a delay to give them more time to go through evidence. He was then supposed to stand trial in October before the 17th Circuit Court delayed the trial earlier this week.
With no decision yet from the Court of Appeals, there's no timeline for when the trial would start.
"At this point, it is unknown what is going to happen in the future," said Montague.
Montague said if a trial happens, it would "probably" be sometime next year, but she emphasized that is only speculation.
Montague, who has represented police officers on the stand, said it's "normal in (her) practice" for defense attorneys to appeal if a judge decides to send a case to trial.
"I have some cases right now that are in exactly the same position as this case," she said.
While they wait for a ruling, Montague explained that both sides can continue to prepare their cases and deal with other potential problems, like what evidence can be admitted early.
"Whether or not there's going to be expert witnesses and if the expert witnesses are going to be challenged for any reason, that's something that could come up before trial," Montague said. "But those again are things that are still probably being worked on now."
Montague stressed these delays are normal.
"There are rules and they are being followed," she said. "It is frustrating because things don't get done quickly, but what you want is for it be done correctly the first time. That's what they're trying to accomplish."
She said it's about making sure everything is done right now so it's not a problem later.
"Even though you're waiting a while now, what possibly could be worse is rushing through it now and then the case coming back on appeal," said Montague. "Now we're two, three, four years down the line and we're still dealing with the case anyway."
Watch Ms. Montague's full interview, here.