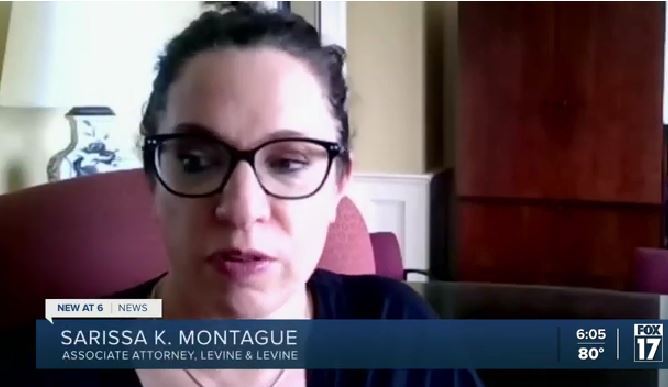 In an interview with FOX 17, Criminal Defense Attorney Sarissa Montague said the Michigan Department of Corrections took an "all or nothing approach" in a case where two inmates were denied their religious affiliation.
On Monday, June 26, the Sixth Circuit Court of Appeals issued an opinion directing the Michigan prison system to officially identify Christian Identity as a religion. The court's opinion comes after two current inmates, James Fox and Scott Perreault, sued MDOC for denying their religious affiliation, citing the faith's historic connections to racist and violent ideologies. Prison officials would not recognize Christian Identity officially, meaning the inmates designating themselves under that faith were not entitled to group worship or special dietary options. Fox and Perreault initially filed their lawsuit in 2013.
"If something is deemed a legitimate religion, entity, then any action taken by the government against that religion must survive what we call a strict scrutiny analysis," Montague explained to FOX 17 in her interview.
That means that if the government wants to restrict inmates access to religious freedoms, they must show that they did so in the least intrusive manner possible.
"Essentially, the MDOC took an all or nothing approach... They basically said we find this religion to be very dangerous, and they didn't present any options for allowing that religion to conduct its services," Montague told FOX 17. "They simply said, 'you can't do anything,' and the courts found that you can't do that. You have to provide, or at least give reasons, for why do you think that these actions shouldn't be permitted."
The Sixth Circuit Court heard oral arguments back in April. While the Sixth Circuit Court found in favor of the inmates, the MDOC is still able to appeal the case up to the U.S. Supreme Court. If the Supreme Court decides not to hear the case, the Sixth Circuit opinion will become state law.
Watch Ms. Montague's full interview, here.