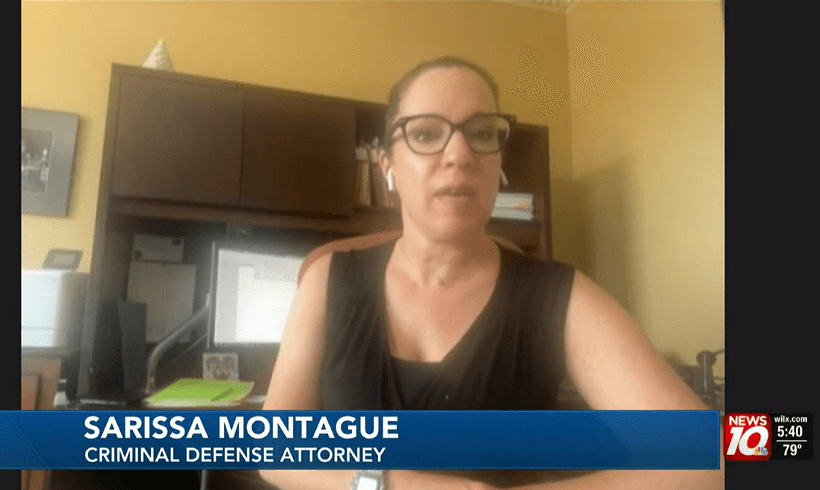 In an interview with WILX News 10 in Lansing, Criminal Defense Attorney Sarissa Montage shared how a new ruling could impact the case against a man shot by two East Lansing police officers in April 2022.
On July 20, Ingham County Circuit Court Judge Rosemarie Aquilina tossed out evidence against DeAnthony VanAtten. She called the police response and shooting "indicative of racial profiling." In the court ruling, Aquilina said the officers did not have adequate grounds to stop and search VanAtten at the Lake Lansing Meijer in April 2022. She said officers violated VanAtten's Fourth Amendment right. The basis of the ruling – illegal search and seizure by East Lansing police officers.
"If evidence is suppressed it means that it can't come in at trial and that would be a legal victory for the defendant because evidence that could otherwise be admitted against him will not be permitted at trial," Montague told WILX during her interview.
Montague is not connected to the case.
Some say officers responded according to their de-escalation skills, while others disagree.
"It's a check and balance system and it is up to a judge to determine whether or not, in fact, what the officers did met the constitutional standards that are set in place," said Montague.
Michigan's Attorney General ruled there was no criminal wrongdoing by East Lansing Police. However, the case has prompted community leaders to ask for a review of police procedures in the wake of VanAtten's shooting.
The AG's office could appeal the court ruling to suppress evidence against VanAtten whose trial is expected to take place later this fall.
Watch Ms. Montague's full interview, here.