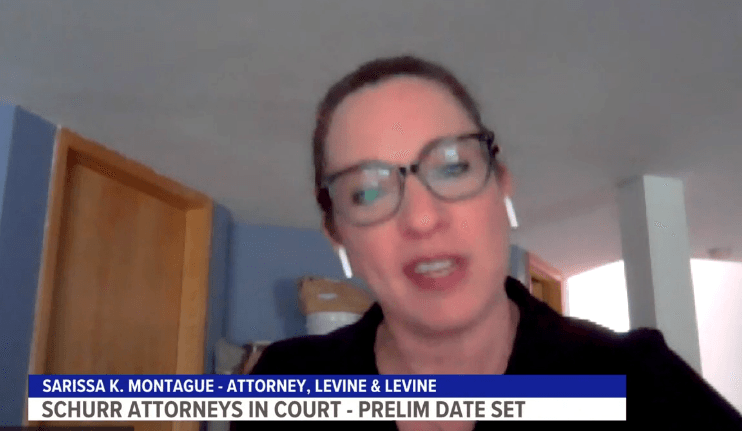 Attorneys for former Grand Rapids police officer Christopher Schurr appeared in court on Friday, Sept. 23, to finalize a date for Schurr's preliminary examination. Schurr is charged with second-degree murder in the shooting death of Patrick Lyoya in April.
Criminal Defense Attorney Sarissa Montague, who is not involved in the case, explained to WZZM 13 why preliminary exams are an important right not just for Schurr, but for all defendants.
"It's in order to flush it out to make sure that if somebody is charged with something that they should be charged with that charge," Montague told WZZM 13 during her interview. "It's a very important right for a defendant, and it's an important right to protect."
During a preliminary exam, evidence is presented to a judge who decides if there is enough probable cause to send the case to trial.
"I know that people were complaining of the fact that this is taking a long time. It's a murder case, it's not taking that long of a time," Montague said during her interview with WZZM 13. "These are due process rights and these are rights that should be respected and are being respected. You want to get it right the first time, if you can, and it may take a little bit of time on this end."
Schurr was not present in court on Friday, and some in the courtroom confronted Kent County prosecutor Chris Becker as to why.
"Typically, defendants are required to appear at court whenever their attorney has to appear in court," Montague explained to WZZM 13. "But sometimes if it's a brief meeting, and if there's nothing substantive that is going to take place, with a judge's permission, then the defendant does not need to appear at court. And that's not so unusual, either."
The preliminary examination for Schurr has been scheduled for 8:30 a.m. Oct. 27 at 8:30 a.m. in the 61st District Court. It will also be streamed live on YouTube.
Watch Ms. Montague's full interview, here.