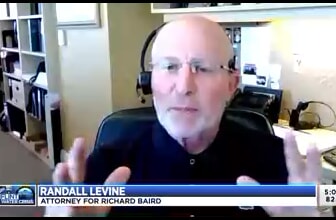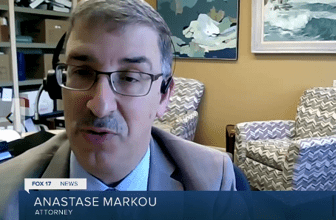 Following the Michigan Supreme Court's ruling on Tuesday, June 28, that indictments issued by the so-called one-man grand jury are invalid as violating the statute and further that all those indicted by the one-man grand jury were entitled to preliminary examinations, criminal defense attorneys Randall Levine and Anastase Markou spoke with various media outlets about what the ruling means for their client, Richard Baird, in the Flint Water case.
Baird, who previously served as transformation manager for former Governor Richard Snyder, was "unfairly vilified" to appease the "justifiably angry" citizens of Flint, Levine told the Detroit Free Press.
"What occurred in Flint is a horrible tragedy and the people of Flint are justifiably angry over the failures of government, but to suggest that Mr. Baird has done anything wrong is just unfair," Levine said in his interview with WOOD TV8. "This has been a total nightmare for this man, and I'm very gratified that it's over."
Levine called the Supreme Court decision a monumental victory for his client and others charged in the water prosecutions.
"I think the big picture is this -- the one-man grand jury statute has survived, however ... if you use it, the judge can't be the one that issues the indictment," Levine told MLive. "The bottom line is this is the end of these cases.
"From the very beginning, we had argued that the process employed by the attorney general's office was improper," Levine told WWMT, WNEM and MLive. "The government cannot employ a one-man grand juror to act in secrecy and then deny those accused a right to challenge in open court the allegations made against them through the preliminary examination process. Moreover, a judge who is appointed as a one-man grand juror is not empowered to act as an executive and issue indictments; which was done in this case."
Markou argued, successfully, that the process denied his client and others an important step in the criminal process: a preliminary examination, he told FOX 17. The examination allows defendants charged in Michigan with a felony to defend the allegations against them, and see the prosecutor's evidence, before trial.
"Because it's a secret, private, almost star-chamber-like process where a defendant who is under investigation essentially has no rights whatsoever," Markou said during his interview with FOX 17. "It was designed primarily to investigate cases where there might be corruption in the judiciary or with prosecutors. It was not meant to be a separate, distinct charging authority for a judge.
"They were trying to use this as a way to circumvent what is essentially a statutory right for all criminal defendants charged with felonies," he added. "Once the judge found what the judge believed to be probable cause, the prosecutor should've filed a complaint against whatever defendants they chose to charge, and then each of those defendants would've been entitled to a preliminary examination."
The charges will now be sent back down to the Genesee Circuit Court, where Markou said he fully expects them to be thrown out upon a preliminary hearing.
"I expect that's what going to happen," Markou told FOX 17. "All the people who were charged in this case through the indictment process, by the one-man grand jury, those cases will be dismissed."
In his interview with 9 & 10 News, Markou added: "We knew that the one man grand jury, we also called the judicial inquiry statute, has been rarely used because everyone recognizes that it's not really a fundamentally fair process. … After all the cases are dismissed, what happens is up to the prosecuting attorney, the attorney general, and whether the law allows them to move forward."
Markou told WDIV Detroit: He's always felt this was an incredibly unfair prosecution. He thought the methods used were unfair. He still maintains his innocence as he should because we believe that if he had proceeded with a trial, he would have been vindicated."
Markou said if there is a decision to dismiss all charges, it should come in the next 30-60 days.
Watch their interviews below:
Randall Levine:
Anastase Markou:
Related: