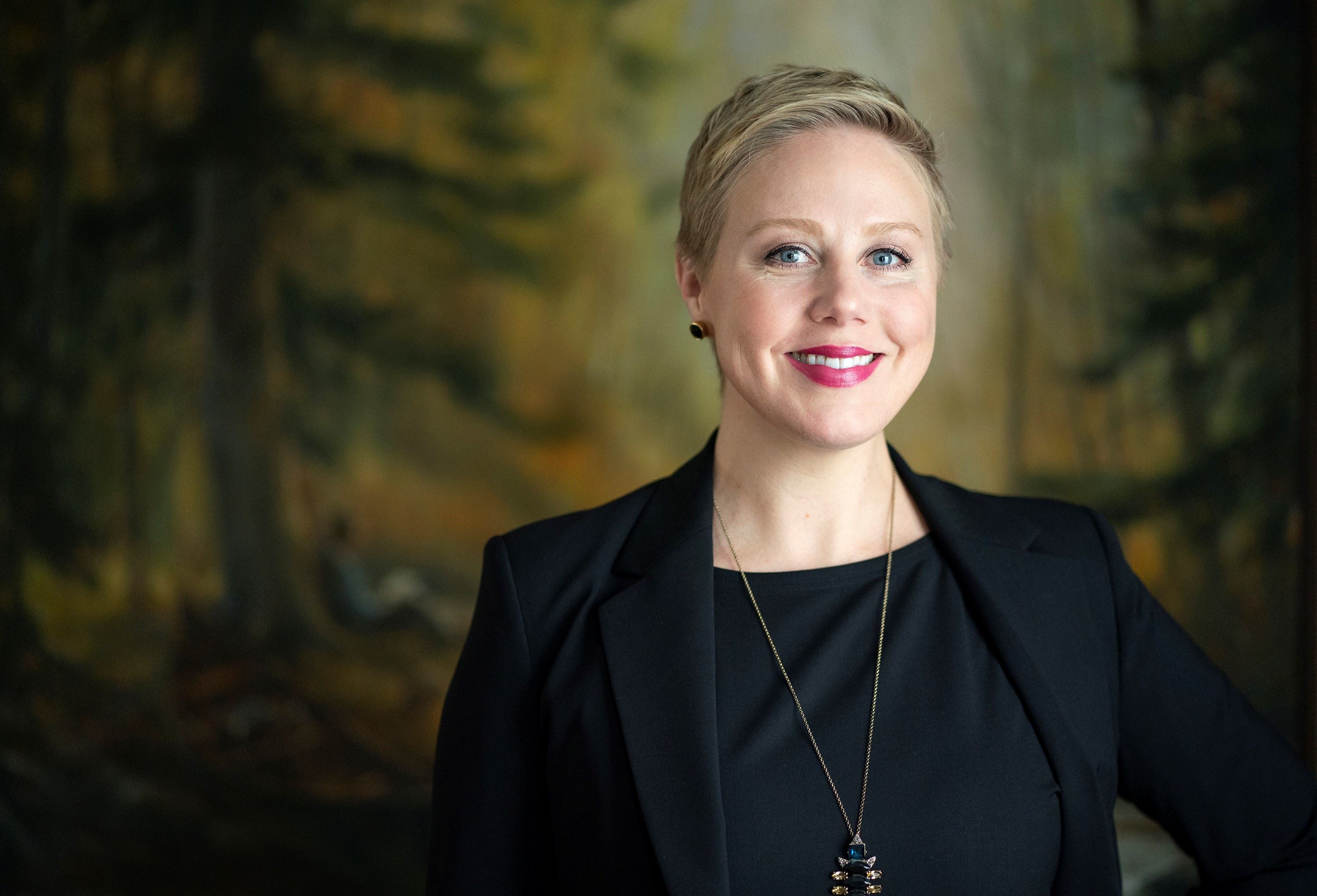 Kirsten Holz, district court chief attorney at the Kent County Office of the Defender, has joined Levine & Levine Attorneys at Law, a Kalamazoo-based law firm specializing in criminal defense, estate law, business law, real estate law, and professional licensing defense.
A Grand Rapids resident, Holz will expand Levine & Levine's presence in Kent County. As a licensed attorney in Michigan and Florida, Holz has expertise in criminal trial litigation, risk mitigation, and contract negotiation. She has worked with the Kent County Office of the Defender since 2019, serving as district court Chief and an attorney handling both felony and misdemeanor matters. Prior to relocating from Orlando, Florida, she served five years as assistant public defender, handling felony, juvenile, misdemeanor, and mental health cases. Prior to working in the public sector, Holz was an associate attorney at Wicker Smith in Florida (formerly Wicker, Smith, O'Hara, McCoy & Ford, P.A), and a senior contracts negotiator at Maryland-based Lockheed Martin Corporation's global training and logistics unit.
"After seven years of serving as a public defender, I'm excited to return to the private sector with the talented team at Levine & Levine," Holz said. "I pride myself on being an analytical problem solver and I love working with clients to achieve the best possible outcome based on the specific nuances of their unique case."
Upon graduating from Cornell University in New York with double major B.A. degree in government and Spanish, Holz went on to earn her juris doctorate degree from American University in Washington D.C. Additionally, she is a graduate of the nationally renowned National Criminal Defense College's annual Trial Practice Institute, and served the Orange County Bar Association in multiple capacities.
"Kirsten possesses a strong background in serving both the private and public sector of law, successfully defending complex conviction and litigation matters," said Randall Levine, managing partner of Levine & Levine. "It is our privilege to welcome Kirsten to our team of already accomplished lawyers who are dedicated to cultivating client relationships, legal strategy, and advocacy."