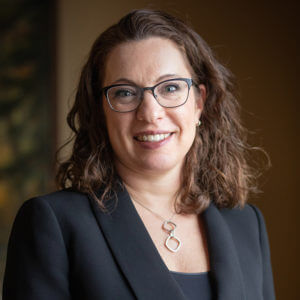 Criminal Defense Attorney Sarissa Montague spoke with FOX 17 about the role evidence plays in criminal investigations, including the accusations of drink drugging or tampering against the owner of the Y Bar & Bistro in Kalamazoo.
Montague, who is not involved in the case against Y Bar & Bistro co-owner Jon Rockwood and a bartender, explained that this case and others like it are all based on the evidence presented to the prosecutor's office to ensure there is proof beyond reasonable doubt the person being accused committed a crime.
"It is the job of law enforcement to do a thorough investigation whenever anybody comes forward claiming they have been a victim of a crime. The police are supposed to investigate," Montague said during her interview with FOX 17.
Kalamazoo Department of Public Safety investigated the Y Bar & Bistro after two college students' TikTok video alleging Rockwood of tampering with and drugging theirs and 14 other friends' drinks went viral in April. While KDPS found no evidence of drink drugging or tampering, Rockwood and a Y Bar & Bistro bartender have both been charged with four misdemeanor counts of furnishing drinks to a minor, according to FOX 17. The Y Bar & Bistro is no longer being investigated by KDPS.
"I think that many times, and I will say in this case, I commend the prosecutor's office for reviewing the information and making sure that the person who or people who are being accused of this offense are not just being slandered," Montague told FOX 17.
Read the full FOX 17 story, here.