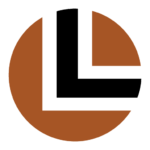 Today, nearly 130 million Americans live with chronic illness or disability.  By 2020, this number will increase to 157 million. Currently, six in 10 Americans live with a least one chronic disease.
A chronic illness is a condition that lasts one year or more and requires ongoing medical attention, limits activities of daily living, or both. (CDC.gov). Chronic diseases include multiple sclerosis, cancer, heart disease, diabetes, COPD, and Alzheimer's disease. Chronic diseases are the leading causes of death and disability in the United States.
Knowing and understanding the effects of a chronic illness is important when thinking and talking about estate planning. As your estate planning attorney, it is crucial that we ask the difficult questions so that we understand how living with a chronic illness or disability impacts your day-to-day life and your outlook on your future, including your life expectancy, your future healthcare needs, and your future ability to work. We understand that these topics may sometimes be uncomfortable to discuss, but they are critical in assisting us to develop an estate plan that fits your needs.
At Levine & Levine, our estate plans typically include documents that are effective during your lifetime – a Durable Power of Attorney and a Durable Designation of Patient Advocate – and documents that are effective after your death – a Will and/or a Trust. However, when we sit with you and discuss the important pieces of your life, we understand that your living with a chronic illness or disability may require us to modify the documents to fit your current and future needs. 
For example, the Durable Designation of Patient Advocate document allows a trusted individual to act on your behalf in healthcare matters, communicate with doctors and others, and review healthcare records, in the event you are unable to give informed consent about a medical decision. With this document, we can discuss and think about what symptoms may arise in the future based on your chronic illness, and what other powers should be granted to your Patient Advocate. Who is the best person for the role of your Patient Advocate? Who will have the ability to handle and understand the course of your chronic illness? Should your Patient Advocate be allowed to approve your participation in a potentially unproven experimental treatment? Do you wish to donate certain tissues to assist in the medical research of your chronic disease?
The same considerations are necessary when thinking about the other standard estate planning documents. Who is the best person, or persons, to act in the different roles – and do they understand how your chronic illness may impact their role in the future? Do they have the understanding and ability to assist you during different stages of your life with your illness?
At Levine & Levine, we may not yet understand how your chronic illness is affecting you today, but we look forward to talking with you and hearing how you are living life with your chronic disease. We look forward to working with you to craft an estate plan that fits your current needs, but also plans for your future goals and requirements.