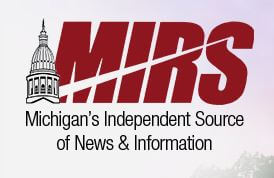 MIRS, Michigan's Independent Source of News and Information, spoke with Levine & Levine Managing Partner Randall Levine for a story about a possible prosecutor change in the Flint water crisis cases. 
MIRS recently reported that Attorney General Dana Nessel asked Wayne County Prosecutor Kym Worthy to take over the prosecution of the Flint water crisis criminal cases.
Nessel said in a statement to MIRS she's "hoping to have a response from Prosecutor Worthy regarding the acceptance of these cases soon." She also reportedly said she wants to resolve the civil lawsuits, but Nessel's communications office could not confirm that when the story was published.
"A decision will be made at a later time addressing what entity will continue these prosecutions," Wayne County Assistant Prosecutor Maria Miller told MIRS. "The (Wayne County Prosecutor's office) will not be making any public statements and will provide the Attorney General with a full report when this assessment is completed. It is important to remember that there is a lot of material to review as these investigations are almost three years old."
If Worthy accepts, she would likely replace Todd Flood, whom former AG Bill Schuette appointed due to conflicts created by the department defending the state in civil lawsuits arising from the Flint water crisis.
Six defendants have pleaded no contest, which is not an admission of guilt, to misdemeanors and agreed to cooperate with the prosecution, who dismissed felony allegations. The misdemeanor convictions are expected to be dismissed once the defendants have upheld their end of the agreement to testify against the others.
A preliminary examination for two former Department of Environmental Quality (DEQ) employees continues Monday with Flood and/or his team at the prosecution table.
Kalamazoo attorney Randall Levine said a judge could decide to delay the cases to allow a new prosecution team time to review the case, but such a decision could rest on whether the defense cooperates as the defendants have a Sixth Amendment right to a speedy trial.
"In my opinion . . . this is a political prosecution that Schuette used to try to get elected governor in large part," said Levine, who represents a witness in the Flint water crisis cases.
"I think another person looking at it other than somebody who has political motivation is more likely to say, "Yeah, I don't have the evidence to support the charge and I'm going to dismiss it.' No matter how you look at this case, it's incredibly political," he added.
There is no known time schedule for Worthy to make a decision, according to MIRS.
"I have total confidence in Prosecutor Worthy and her office," Nessel said in a statement. "And there is no one whose opinion I value more when it comes to the complexity and importance of these cases."
Worthy was part of Nessel's transition team and both had "discussed the disposition of the Flint criminal cases" and Nessel has provided Worthy with the "relevant materials" related to the cases, her office said today.
State Rep. Sheldon Neeley (D-Flint) said he was "grateful" for Nessel's "swift and decisive action." He said he looks forward to supporting her to bring "long-overdue justice" to Flint.
"The people of Flint undoubtedly suffered enough at the hands of the previous administration," he said. "It is refreshing to have an attorney general take such serious and immediate action to ensure the Flint community receives the support and resources they deserve."