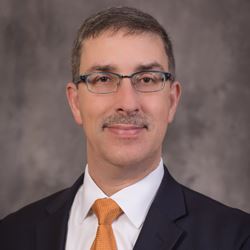 n Kalamazoo, several individuals have been taken into custody by police as the city works toward clearing Bronson Park from a homeless encampment and protestors who are advocating for the city's homeless.  The city recently put a deadline in place for those camping in the park. Under a city ordinance camping in any park is prohibited without the written permission of the city.
Levine & Levine Associate Attorney Anastase Markou spoke with WOOD-TV about the legality of prohibiting camping and protesting in public parks.  During the interview, Markou said, "There is a credible claim for a constitutional violation based on whether or not there is adequate housing for the needy in Kalamazoo."  He noted that some courts have upheld legal challenges where those faced with homelessness were arrested for sleeping in public places when there wasn't any other available housing. "The courts eventually found that it's unconstitutional to criminalize the basic human act of sleeping, because sleeping has to occur somewhere, and it has to occur sometime," said Markou.
Read and watch the full report here.  Attorney Anastase Markou speaks with WOOD-TV regarding legal issues facing the homeless population in Kalamazoo's Bronson Park.