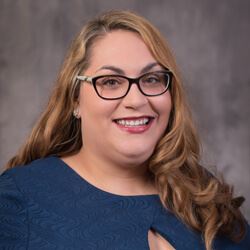 KALAMAZOO, MICH. – Sept. 17, 2018 – Sometimes people, especially attorneys, think I'm nuts because I chose to practice Family Law. The truth is I didn't fall into this part of the law. It was a conscious decision.
Yes, there are some days when I understand the opposing perspective. Family Law can be exhausting – managing expectations, making recommendations on everyday decisions, and standing side-by-side with people going through high emotional conflicts.
But other days, like one in late August, something happens that affirms exactly why I chose to practice Family Law. After 17-month litigation, a judge granted my client sole legal and sole physical custody of her child. This came from a judge who is well known for granting joint custody, and rarely, if ever, has this judge given one party sole legal custody of a child.
You see, my client was the victim of years of emotional abuse, which is very difficult to prove and get a judge to acknowledge. It takes time, dedication, and patience. I'm so thrilled that my client trusted me in this process and that, in the end, she will be the custodian of her young son.
After hearing the judge's decision that day, a coworker of mine who sat in the courtroom to support my client and me said to us that no one else could have achieved this result for her because no one believed her – except for me.  
That comment from my coworker and the judge's ruling is exactly why I do what I do.
Help me support victims of domestic violence – male and female. Raise your children to know what a healthy relationship looks like. As the judge said in the courtroom that day: "Never, never give someone else your power."