Trusts & Wills
Delivering Outstanding Results Since 1987
Trusts & Wills Lawyers in Kalamazoo
Preserve Your Wealth With Help From Levine & Levine
It is never too early to start thinking about the future of your estate. While this can be an emotional topic for many, careful planning now can ensure that your property and assets are protected for future generations. Our Kalamazoo trusts attorneys have decades of experience, and we are well-known for our innovative legal solutions. With our deep understanding of estate planning law, we can help you draft the personalized will and trust documents that suit you and your family's needs.
---
Almost anyone can benefit from establishing a will or trust. To discuss your needs with skilled wills and trusts attorneys near you, call (269) 218-8880or contact us online.
---
Levine & Levine is highly regarded in the legal community. We take an intellectual but practical approach to estate management, and our attorneys have a reputation for drafting strong will and trust documents. We have worked with countless clients in Southwest Michigan including Kalamazoo, Calhoun, St. Joseph, and Van Buren Counties and have extensive knowledge about all types of trusts and wills.
Wills vs. Trusts: Which Is Better?
Many clients ask us which option is better: wills or trusts. The answer isn't so simple. Both wills and trusts offer unique benefits and, depending on your situation, you will likely end up selecting an assortment of personalized estate planning documents. One thing is for certain – you need to have a will or trust established. Without at least one of these documents in place, your entire estate becomes subject to a more arduous and potentially expensive probate process. When this happens, the courts are left with the power to decide how your estate is divided and who will inherit what.
With a will, you can:
Appoint a personal representative
Name beneficiaries
Outline how you want your estate distributed
Identify any contingencies for beneficiaries
Wills are the starting point when it comes to estate planning. Anyone can benefit from establishing a will, regardless of the size of their estate with a Kalamazoo wills attorney. However, it is important to remember that wills do not protect your estate from creditors, estate taxes, or probate.
With a trust, you can:
Avoid probate
Avoid estate taxes
Avoid inheritance taxes
Name a Successor Trustee
Identify who will inherit what and how
Protect your estate from creditors
Keep your estate private
There are several different types of trusts, and they are a versatile estate planning solution that offers you a lot of flexibility when it comes to managing your estate. Our Kalamazoo trusts attorneys can help you decide which is right for you.
Which Type of Trust Is Right for You?
You have worked hard to get where you are today. Traditionally, trusts have been associated only with the super-rich or those of retirement age, but this is no longer the case. Almost everyone can benefit from a trust regardless of wealth and/or age. If you are concerned about preserving your wealth for the long term, you should consider establishing a trust.
In addition to protecting your estate from taxes and the probate process, trusts give you more control over your assets and their disposition. When it comes to safeguarding your wealth, trusts are a tried and true method.
There are several different types of trusts, including:
Revocable living trusts
Irrevocable trusts
Special needs trusts
Life insurance trusts
IRA trusts
Charitable trusts
The two main categories of trusts are revocable and irrevocable. A revocable trust, also referred to as a living trust, is established during your lifetime and is used to manage your estate for your own benefit. With a living trust, you can establish health care directives and plan for potential incapacitation and health care needs. Revocable trusts are popular because they can be modified and changed as your circumstances change. They can also be completely revoked.
Irrevocable trusts are permanent and cannot be changed by the grantor (settlor/the person establishing the trust). They can only be modified or altered by the named beneficiary. These trusts are often used to ensure that dependent children or adults with special needs are provided for. They are also used to provide family or other beneficiaries with funds for specific purposes, such as funeral expenses.
Kalamazoo Trusts & Wills Attorneys
We know that preparing for the future looks different for everyone, and whether you're an individual or a family, we are here to help you establish the estate planning documents that work best for you. Since 1987, we have provided our clients with the thoughtful, effective will and trust drafting services they need. Deciding how to manage your estate can be stressful, and every family has unique needs. Our Kalamazoo estate planning law firm is committed to providing the legal services clients need to feel confident about the future.
---
Levine & Levine is here for you and your family. Our wills and trusts attorneys in Kalamazoo offer free consultations. Schedule one today by calling (269) 218-8880or submit a contact form online.
---
Trust Attorney Near Me
In addition to creating these important estate planning documents, Levine & Levine has extensive trust and will administration experience. If you are a named trustee or will administrator, our Kalamazoo wills and trusts lawyers are prepared to guide you through the administration process. Backed by over a century of combined experience, our attorneys can help with any will or trust issue, including contested wills and trusts. No matter what you need, we have the qualifications necessary to get the job done.

Dedicated to Our Clients' Success
Client Testimonials
TOP NOTCH, BEST OF THE BEST LAW FIRM. HIGHLY RECOMMENDED.

Troy J.

More Than Satisfied!

"Sharan Levine has been our attorney for over 30 years and we have been more than satisfied with all of the legal assistance she has provided during that time."

Timothy W.

Excellent Service

"Attorney Markou does all he can to get you the best possible outcome."

Terry M.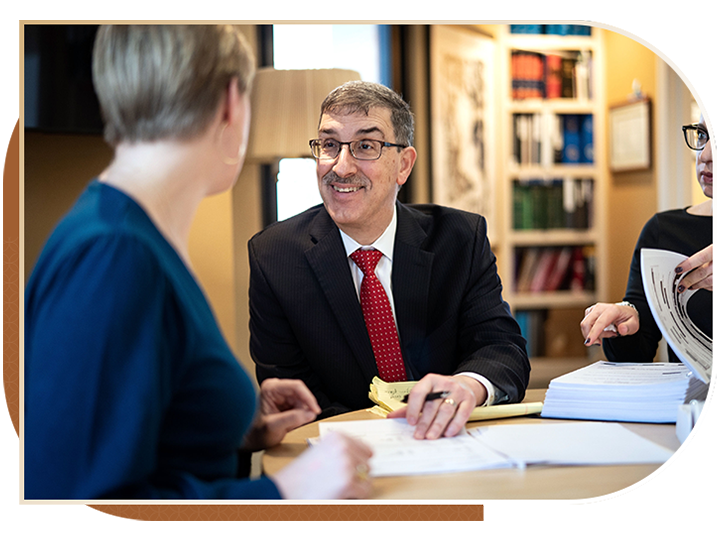 Why Choose Levine & Levine?
Experienced Advocacy • Creative Solutions • Dedicated Representation

Featured in Local & National Media

Our attorneys are regularly sought after by local and national media discuss recent legal proceedings and offer their expertise.

We Make the Law Work for You

We use our immense knowledge of the law to strategically examine your case and determine the best path forward.

Over a Century of Combined Experience

There is no substitute for experience and the attorneys at Levine & Levine have over 130 yearsof legal experience.

Respected Throughout the Legal Community

Our attorneys are highly regarded for their legal expertise by the judges and prosecutors throughout Southwest Michigan.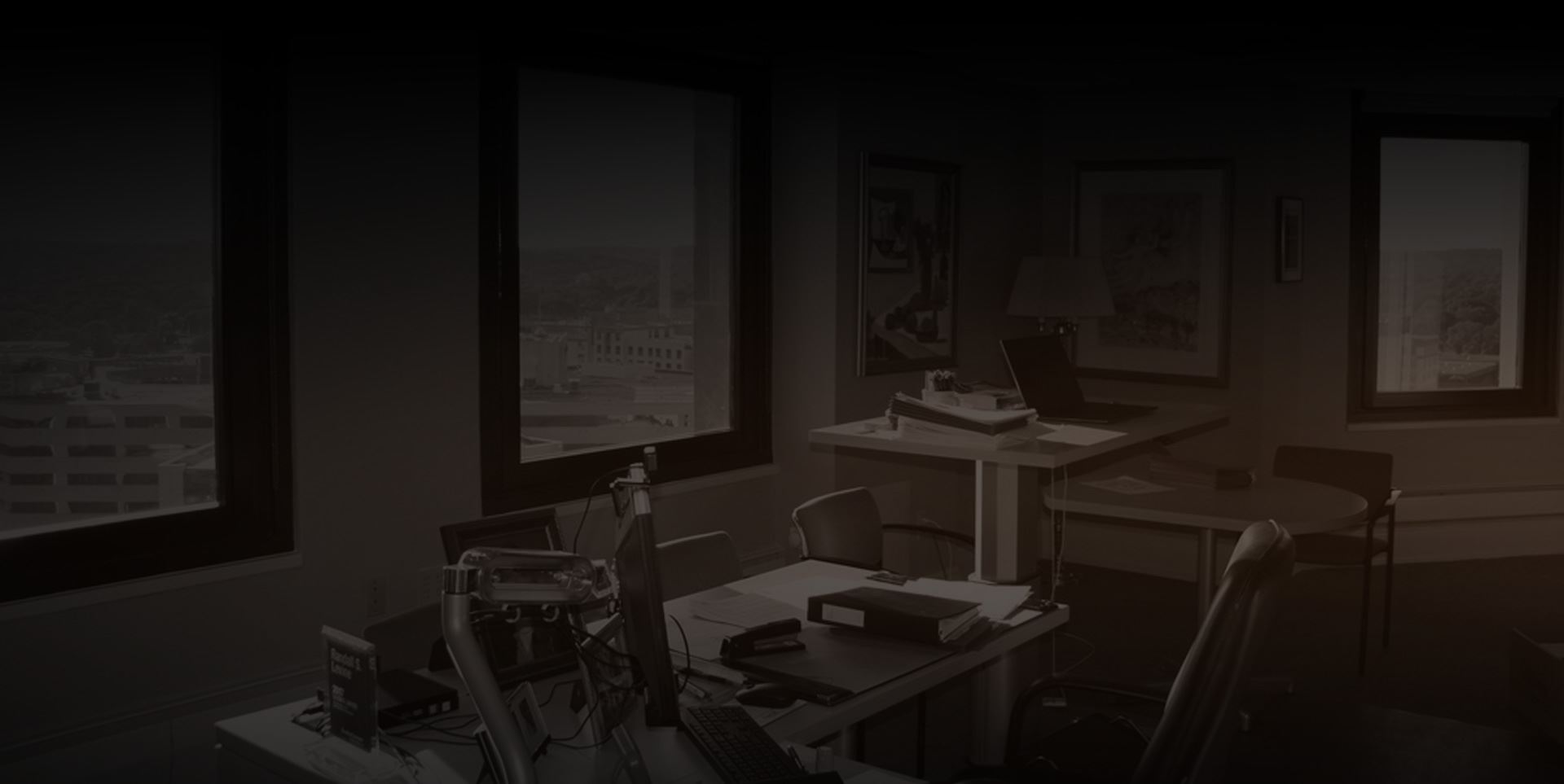 Schedule Your Free Consultation Today Contact Our Firm Today