Probate & Estate Administration
Delivering Outstanding Results Since 1987
Probate & Estate Administration Lawyers in Kalamazoo
Levine & Levine Has 130 Years of Collective Experience
The probate process is long and costly, and estate administration can be fraught when you are in the midst of grief or family disputes. If you were named a trustee or administrator, you should work with an experienced Kalamazoo probate attorney familiar with how the probate process works in Michigan. Levine & Levine has been helping clients with estate administration and probate since 1987. Backed by decades of experience, we have a deep understanding of the law, and we can help you through this difficult process.
---
To discuss your estate administration needs with a skilled attorney, call our law firm at (269) 218-8880or contact us online. We offer free consultations.
---
Both probate and estate administration are subject to state laws. This means that when going through both the probate process and when serving as an administrator or personal representative, you must ensure that you follow all rules and regulations to the letter. Failure to adhere to correct probate law can result in punitive measures on the part of the court. If you have questions or are struggling with a probate issue, reach out to our Kalamazoo probate lawyers for help.
The Probate Process in Michigan
After someone dies, their estate goes through the legal process of probate. In Michigan, estates with and without wills are both subject to probate. During this process, the courts divide and distribute the deceased person's estate. If there is a valid will in place, the courts will follow the deceased's wishes as laid out in the will. If there is no registered will, the courts will make all of the decisions.
The steps of the probate process include:
Personal representative issued letters of authority to act on behalf of the estate
Deceased person's assets collected and inventoried
Beneficiaries identified
Creditors notified and paid
Taxes and other general expenses paid (such as funeral expenses)
Probate fees paid
The remainder of the deceased person's assets distributed to beneficiaries
The probate process is overseen by the Michigan Probate Courts, with each county having its own probate court. There are different types of probate administration: supervised and unsupervised probate. Typically, estates are processed as an unsupervised probate. Supervised probate means you are asking the probate court to review and approve the Personal Representative's actions. With supervised administration, the court must review and approve everything done by the appointed personal representative. With unsupervised administration, the court is only involved at the opening and closing of probate or when specially requested to deal with an issue.
In addition, Michigan recognizes "small estates" which are those estates where the assets are valued under an amount established by the court annually- and which is increasing incrementally. In 2021, estates valued under $24,000 may be administered via an affidavit filed with the probate court. Estates valued at more than $24,000 will require an administration in the probate court in the county in which the deceased resided.
Before filing an affidavit in these cases, it is recommended that you seek guidance from a knowledgeable Kalamazoo probate attorney, like ours at Levine & Levine, to ensure that the estate in question truly qualifies for this no-probate process.
Estate Administration Services in Michigan
Most people hold their assets in a variety of forms. From straightforward savings accounts to complicated investment portfolios, all aspects of an estate must be collected, settled, and then passed on to beneficiaries. While the probate process handles many estate administration aspects, people often hold assets outside of the probate court's purview.
Like probate, estate administration is the legal process of settling someone's estate after they have died. While probate involves the courts, estate administration encompasses both the probate process and any other estate management issues. Managing this process falls to the appointed representative, executor, or administrator of the estate.
Assets that fall outside of the probate process and which may require management by an estate administrator include:
Life insurance and annuities
Retirement accounts
Investment accounts
Assets held in a trust
Transfer of Death/Payable on Death accounts
Ladybird Deeds or Life Estate Deeds
If you are named the executor of an estate, you will be responsible for administering that estate. You will be responsible for delivering inheritances to named beneficiaries, settling the estate's debts, and dealing with any issues that arise. It is important to remember that estate administration must be handled carefully and exactly. There is a specific order in which things must be done, and failure to correctly administer an estate can result in serious consequences.
Estate Administraion & Probate Attorneys in Kalamazoo
Our Kalamazoo estate administration lawyers have the skill and experience to help you through this complicated process. We know that this process is emotionally difficult, especially when you are also dealing with the grief that comes from losing a loved one. At Levine & Levine, we work hard to bring our clients peace of mind and reliable legal guidance.
---
Don't become overwhelmed by the probate or estate administration process. Connect with us onlineor call our firm at (269) 218-8880.
---
Backed by decades of experience handling all types of estate management concerns, our firm is well-known throughout Southern Michigan. Well-respected by the legal community, our attorneys have a reputation for compassionate and dedicated legal counsel. As a firm, we truly care about our clients, and we are honored to help them through the challenging process of probate and estate administration. We are prepared to draw on our wellspring of experience to help you and your family, too.

Dedicated to Our Clients' Success
Client Testimonials
TOP NOTCH, BEST OF THE BEST LAW FIRM. HIGHLY RECOMMENDED.

Troy J.

More Than Satisfied!

"Sharan Levine has been our attorney for over 30 years and we have been more than satisfied with all of the legal assistance she has provided during that time."

Timothy W.

Excellent Service

"Attorney Markou does all he can to get you the best possible outcome."

Terry M.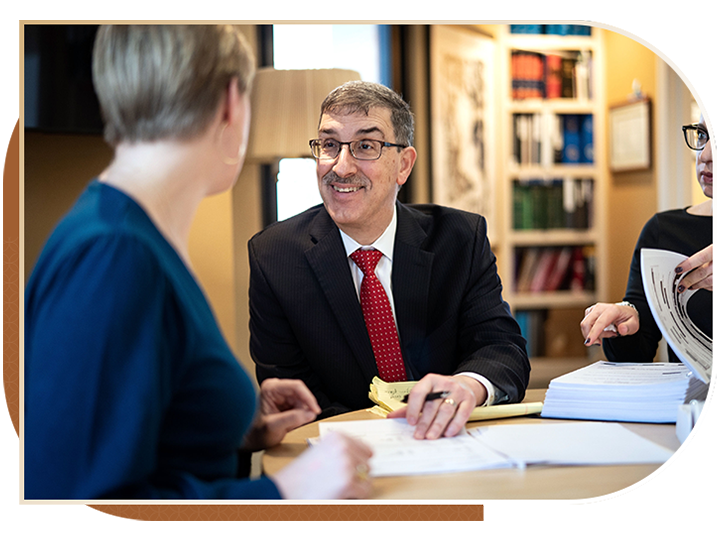 Why Choose Levine & Levine?
Experienced Advocacy • Creative Solutions • Dedicated Representation

Featured in Local & National Media

Our attorneys are regularly sought after by local and national media discuss recent legal proceedings and offer their expertise.

We Make the Law Work for You

We use our immense knowledge of the law to strategically examine your case and determine the best path forward.

Over a Century of Combined Experience

There is no substitute for experience and the attorneys at Levine & Levine have over 130 yearsof legal experience.

Respected Throughout the Legal Community

Our attorneys are highly regarded for their legal expertise by the judges and prosecutors throughout Southwest Michigan.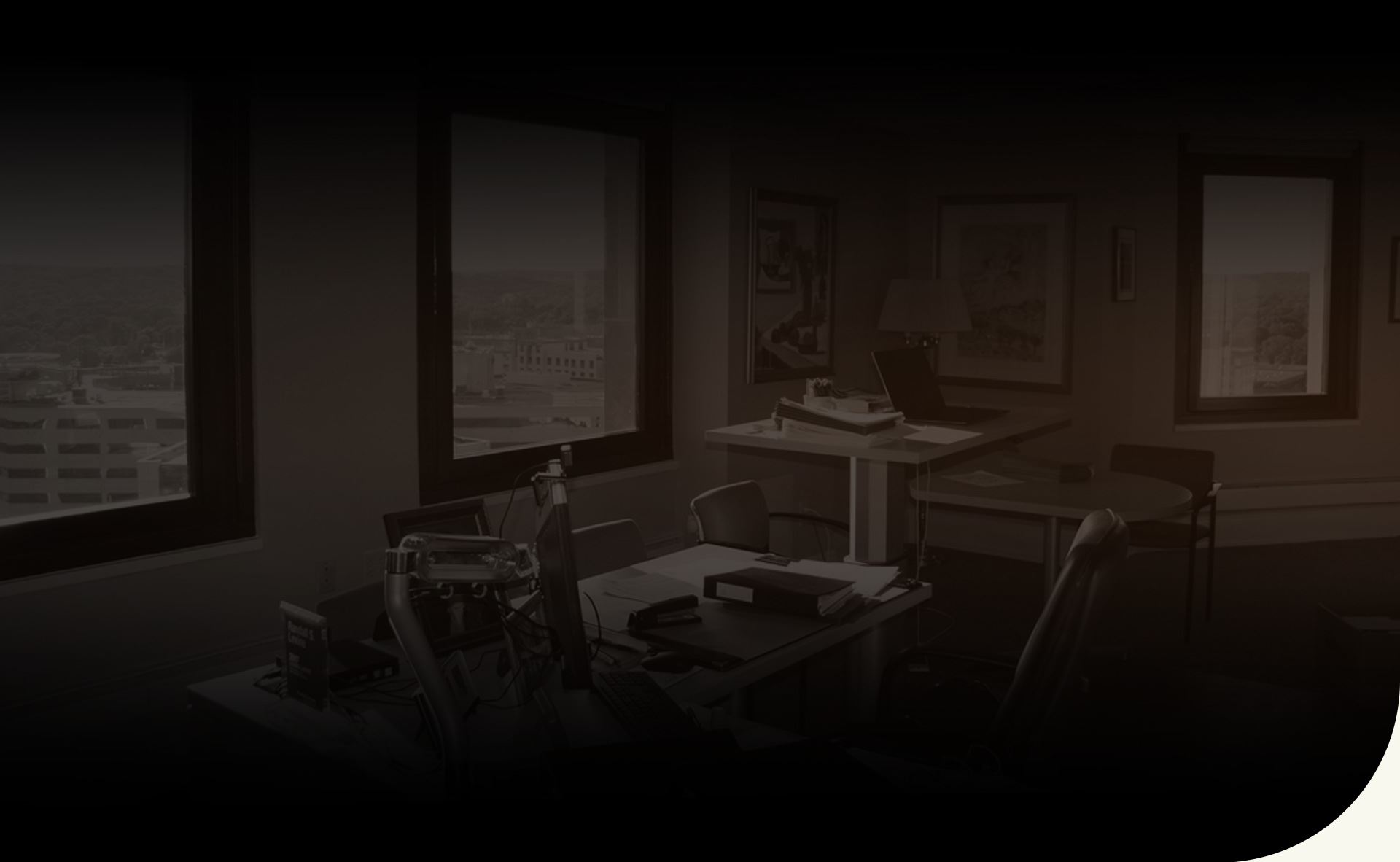 Schedule Your Free Consultation Today Contact Our Firm Today