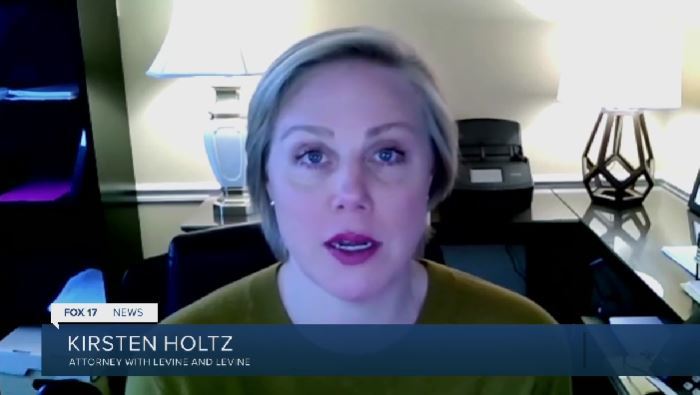 When Michigan Court of Claims Judge Elizabeth Gleicher issued a preliminary injunction earlier this week, blocking the 1931 law that criminalizes abortions from taking effect should Roe vs. Wade be overturned, Pro-Choice advocates rejoiced. But what does this injunction actually mean? Criminal Defense Attorney Kirsten Holz talked with FOX 17 about the injunction's effect regarding the state's 1931 statute.
"An injunction is a fancy way of a court saying to a party or an organization or a person, 'you can't do this,'" Holz said during her interview with FOX 17. "It's essentially saying that 1931 law is not valid. If Roe is overturned, the court is saying that 1931 law does not suddenly go into effect."
Michigan was one of over a dozen states that had trigger laws in place that would immediately make abortions illegal if the historic Roe vs. Wade ruling gets overturned. In April both Gov. Gretchen Whitmer and Planned Parenthood filed lawsuits to keep abortions legal.
Judge Gleicher's ruling on Tuesday, May 17, now allows for abortions to continue while Planned Parenthood's case proceeds in Michigan. The outcome of the Gov. Whitmer's case has yet to be determined, according to FOX 17.
"The court is essentially saying that this particular law will likely be found unconstitutional," Holz told FOX 17. "And that it isn't to say that it extends to all abortion laws, but just this one specific 1931 statute relating to abortion."
Since the ruling came down earlier this week, opponents of Judge Gleicher have called into question her previous donations, saying that they present a conflict of interest.
"This judge is known to be a fantastic jurist, very experienced, very thoughtful," Holz said. "The fact that she may or may have not donated to reproductive rights organizations is immaterial. If we start looking at who donated to what organization it takes the focus from the impartiality of judges, which is the cornerstone of the judiciary, and starts focusing on what people might believe when they take off that robe."
The fight regarding abortion laws is far from over, Holz explained.
"We'll probably have to wait and see what the Supreme Court's decision is in the Jackson case – the case that came out of Mississippi that was a leaked opinion," she said.
Watch Kirsten's full interview with FOX 17, here.