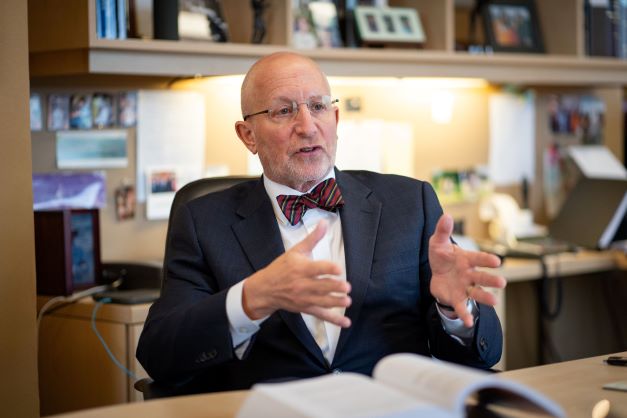 Criminal Defense Attorney Randall Levine is among a group of lawyers defending those in the Flint water civil case who told a federal judge they believe the statute of limitations had expired when their clients gave testimony in a related civil lawsuit — before their indictments were unsealed.
Levine, managing partner of Levine & Levine Attorneys At Law, is representing Richard Baird, former advisor to former Governor Rick Snyder, in the case. On Tuesday, March 15, Levine and lawyers for Snyder, former Flint emergency managers Gerald Ambrose and Darnell Earley, and former Flint public works official Howard Croft, told U.S. District Judge Judith Levy why their clients should not have to take the stand at the civil trial of two consulting firms, the Detroit Free Press reported.
"If I had known at the deposition what I know now, I certainly would have invoked the (Fifth Amendment) privilege," Levine said in court, according to the Free Press. He said prosecutors had assured him that Baird "was not a target" of the Flint criminal investigation. "I had a right to rely on the government's representations, and I did," in consenting to Baird testifying in a deposition, Levine said.
Levy gave no indication she intends to quash the subpoenas issued to Snyder and the other potential witnesses, according to the Free Press. She said it is clear they waived their Fifth Amendment rights against self-incrimination when they agreed to testify in depositions in the civil lawsuit back in 2020. Levy, who said she will issue a written ruling, shared a possible compromise under which videos of the depositions of Snyder and the other potential witnesses would be shown to jurors. Lawyers would then present arguments, outside the presence of the jury, on whether any additional questions could be asked through live testimony.
Read the entire Detroit Free Press article, here.
Contact the attorneys at Levine & Levine Attorneys at Law today, by calling (269) 218-8880 or messaging us here.