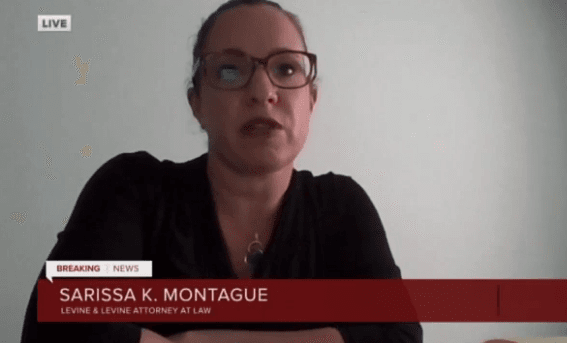 Levine & Levine Criminal Justice Attorney Sarissa Montague recently joined Fox 17 to weigh in on former Minneapolis police officer Derek Chauvin being sentenced to 22 years and six months for the murder of George Floyd.
In a live interview with Fox 17, Montague said she believes Chauvin's sentence was a well thought-out sentence.
"The judge took the whole situation very seriously," she told FOX 17. "It was obvious of the work he (Judge Peter Cahill) had done before going into sentencing – he had a very measured response, which is what we ask of our judges. He spent time thinking about the aggravating factors that had been presented by the prosecutor. I think he also considered the mitigating factors that had been presented by the defense, and then went forward and put together a sentence he believed addressed both issues."
When asked what might be next for the attorneys representing the other Minneapolis officers charged in the case, Montague responded:
"It's always hard when you're coming second in a situation like this, but at the same time, there's a lot to learn from the first case," she said during her interview. "So my understanding is their trials are scheduled for several months out. I'm sure they'll look at all the evidence that was presented here and try to figure out the best way to defend their clients when it comes to their trials."
In her interview with FOX 17, Montague said that it was appropriate for Chauvin to make a statement, but she thought he could have worded it a little better.
"You know, you have to understand that even if it's someone that did something that we all find to be reprehensible, frankly, he's still a person and I'm sure he still has feelings and emotions about what he did," Montague said. "I do think it was appropriate for him to make a statement, truthfully I wouldn't have wanted him to make that statement. The first part was great, the second part, I don't know what he meant, I don't know if any of us know what it meant."
Montague went on to say: "I hope that our judges find all cases difficult to preside over. Every time there is somebody on trial, it's always someone's mother, father, sister or brother, and my hope always is that the judge involved is going to treat that person with the due respect that our Constitution requires. This one, of course, was particularly difficult because of the national profile that it had, and the serious issues that were involved in it. My assumption is that Judge Cahill treats every case seriously and handles them in a manner like he did this one.
Watch the entire live interview, here.