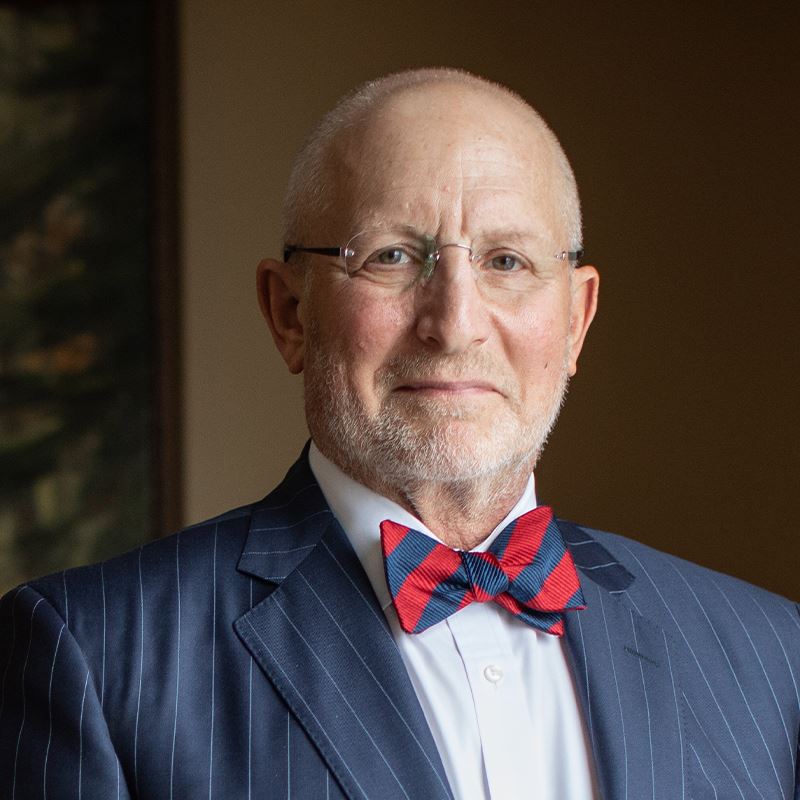 Attorney Randall S. Levine of Levine & Levine Attorneys at Law in Kalamazoo is representing Richard Baird, one of several officials facing criminal charges for alleged involvement in the Flint, Michigan, water crisis. Baird, who served as the Transformation Manager and Senior Adviser under Governor Rick Snyder, has been accused of perjury during an investigative subpoena, misconduct in office, obstruction of justice, and extortion.
We maintain our client's innocence and will be dedicated to fighting for him. We believe that the facts of the case will show that Mr. Baird was not involved in any wrongdoing. As the case unfolds, we will provide updates on the progress.
Below is a timeline of the events leading up to criminal charges being filed and actions we have taken since we took on the case:
April 2014:
Flint government officials decided to switch to the Flint River as the city's source of water. They stated that the switch was temporary.
May 2014:
Flint residents stated that the quality of their drinking water had declined, and it was smelly, discolored, and foul-tasting.
April 2015:
The Environmental Protection Agency was notified that Flint officials did not implement proper water treatment protocols when the city switched to the Flint River.
September 2015:
A team at Virginia Tech finds a high level of lead in the Flint water supply, and a study reveals that children in the community have elevated levels of lead in their blood.
October 2015:
Government officials initiated a plan to distribute free water filters and testing equipment to Flint residents.
December 2015:
Flint Mayor Karen Weaver declared a state of emergency because of the water crisis.
January 2016:
Governor Rick Snyder declared a state of emergency.
April 2016:
Three government employees faced criminal charges for misconduct, neglect of duty, and conspiracy to tamper with evidence. They were also accused of violating the Safe Drinking Water Act.
July 2016:
Three more officials faced criminal charges.
December 2016:
Four more government officials were charged with felonies.
June 2019:
Criminal charges against government employees dropped, and the investigation began anew.
January 2021:
Several government employees indicted, including our client, Mr. Baird.
On Thursday, Jan. 14, Attorney Levine issued a statement about the charges against his client, Rich Baird, in connection to the Flint water crisis. Baird, a Flint native and appointed senior advisor and transformation leader during the Snyder administration, was officially arraigned on the indictment on Jan. 14.
In response, Levine issued the following statement:
"Today, Rich Baird was arraigned on an indictment charging him with perjury, misconduct in office, obstruction of justice, and extortion. The charges are related to his work as an adviser to Michigan Governor Rick Snyder during the Flint water emergency.
The accusations are baseless and appear to be politically motivated. Mr. Baird is innocent of any wrongdoing and is being unfairly prosecuted by the State's democratic attorney general.
In 2017, Rich was informed by then Special Prosecutor Todd Flood that he was NOT a target of the government's investigation into the Flint water crisis. He appeared voluntarily and offered sworn testimony because he had nothing to hide.
As a life-long resident of Flint, Rich volunteered to help his community through the horrendous water crisis. In 2016, as a team leader for "Mission Flint," he worked tirelessly for Flint residents in order to deliver free water filters to every home in need, and replace lead service lines. He led the negotiations with concerned pastors resulting in keeping water distribution pods open until testing showed that the water was safe to drink. He assisted in a partnership between the state of Michigan and the city of Flint in the areas of workforce/economic development and led the community in various medical and education initiatives.
In addition to his work with "Mission Flint," Baird served as co-leader (with U.S. District Court Judge Sean Cox) of the mediation team, which led to the creation of the Great Lakes Water Authority and assisted U.S. District Chief Judge Gerald Rosen in the successful resolution of creditor disputes under the Detroit bankruptcy. He created the Office of Good Government and the Office for Performance Transformation for the State of Michigan, designed the Governor's Council on Law Enforcement and Reinvention (CLEAR), and was actively involved in pension redesign, enhancing opportunities for the disabled, ex-offender rehabilitation, and taxpayer reform.
You can see through his work, not only in Flint but throughout the state, Rich has been nothing but dedicated to serving and making Michigan a better place for all to live.
The people of Flint are justifiably upset and angry about what happened in Flint. Their government failed them at so many levels. However, the evidence will show that Rich Baird is NOT responsible for what occurred to the folks in the town where he grew up. I expect that he will be vindicated."
June 2021:
Attorneys for the officials facing the most serious charges in the Flint water crisis case stated that prosecutors are interfering with their ability to effectively defend their clients. They claimed that the discovery phase is slow. Attorney Levine said that he would file motions to force prosecutors to provide necessary documents. An assistant attorney general said that discovery is taking some time because this is a complicated case involving several people.
Check back periodically for continued updates on the case.