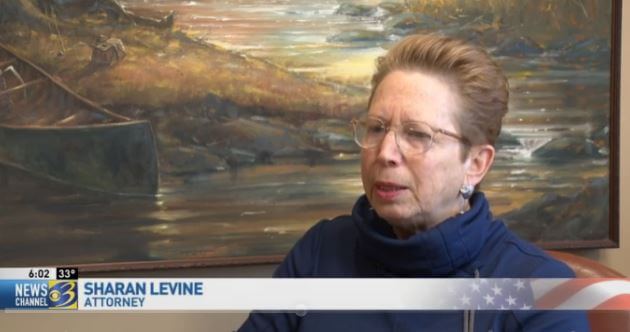 The Boy Scouts of America's recent Chapter 11 bankruptcy protection announcement amid hundreds of sex-abuse lawsuits puts a hold on all pending lawsuits, according to Sharan Levine, a business law attorney at Levine & Levine in Kalamazoo.
Levine spoke to WWMT- Channel 3 on Tuesday, Feb. 18, about how the Boy Scouts' Chapter 11 filing impacts its pending criminal sexual conduct lawsuits. She explained that one of the first things a bankruptcy court determines is if the filing is to avoid responsibility or to deal with lawsuits and debt in the most honorable way possible.
"It's to get a handle on, and try to get a sense of the scope of all the lawsuits, and try to bring them under an umbrella, where they can be managed," Levine said during her interview. "Right now, we do not know what will happen, but we do know there's a process in place in which each and every case will be analyzed and assessed in the court in order to determine its outcome."
Several thousand men were seeking settlements saying they were molested as scouts by leaders, and more could surface. Roger Mosby, president, and CEO of the Boy Scouts of America encouraged all criminal sexual assault victims to come forward to file a claim before a deadline was decided by the bankruptcy court.
"While we know nothing can undo the tragic abuse that victims suffered, we believe the Chapter 11 process, with the proposed trust structure, will provide equitable compensation to all victims while maintaining the BSA's important mission," Mosby said during the announcement on Tuesday, Feb. 18.
Levine said criminal sexual assault claims are unsecured, meaning they could be discharged. In terms of business law, the bankruptcy court will decide what, if anything, will be discharged, and what will be settled.
"The ultimate goal in bankruptcy when you have that debt is to get the debt discharged. You want the debt to go away," Levine told WWMT. "The alternative is let's take in all of these debts, and see how we're going to make a payment on them. How we're going to use the assets of the company to make payment."
The bankruptcy petition listed the Boy Scouts of America's assets between $1 billion and $10 billion, with liabilities at $500 million to $1 billion.