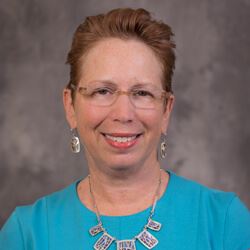 ​
A guest column about digital assets, written by Levine & Levine's Managing Partner Sharan Levine, was recently published by the Grand Rapids Business Journal.
In her column, Levine writes:
"In today's digital age, managing valuable digital assets is an increasing concern, especially when it comes to estate planning. Why? Because, as citizens of a technology-driven world, we continue to leave behind digital footprints even after we've passed.
"If you've developed digital assets — websites, games, designs, photos, all sold or viewed digitally — you need to be aware of their value. You also need to identify the asset in your estate plan: Referencing the asset, transferring, and/or incorporating the asset into your trust or estate plan are critical."
Levine goes on to get us thinking about how best to protect our digital assets. She advises the following:
"Develop a plan and think about who you would want to serve as "trustee" of the asset. This person could be the same successor trustee of your other routine assets, or it could be someone else entirely. You'll want to ask yourself questions such as: How will the successor trustee have access to administer the asset? Where do you keep the username, password, and administrator information?
"Take time to think about what you want in the digital space and the specifics needed in order to protect or close interests, or transfer them to others. When developing a plan to manage your digital assets, it may be beneficial to talk to an estate plan lawyer to help you put your cyberspace footprint into words."
Read Levine's guest column in its entirety on GRBJ's website.
Levine also penned a more personalized blog post about this subject, which can be read on the Levine & Levine website.