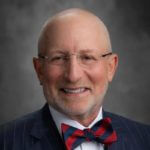 When a person is charged with criminal sexual conduct, it is important to look at the history of the complaining witness. Is this a person who has made false accusations of criminal sexual conduct in the past? Is this accusation the result of an intentional effort to gain an advantage in a custody or divorce proceeding?
Often times the prosecution will attempt to invoke the Rape Shield Law to prevent defense counsel from inquiring into the past behavior of the complainant in a criminal sexual conduct case. There are several ways to attack a complainant without running afoul of the Rape Shield Law.
The Rape Shield Law was passed in order to protect complaining witnesses from an inquiry into their past conduct. Although it can be useful when a complainant is telling the truth, it is often a shield that must be permeated for the complainant who makes a false accusation.
At Levine & Levine, we are aware of the many ways to circumvent the Rape Shield Law in order to cross-examine a complainant to get at the truth.
If you find yourself accused falsely of criminal sexual conduct please contact us. We have over 30 years of experience in defending these types of accusations.