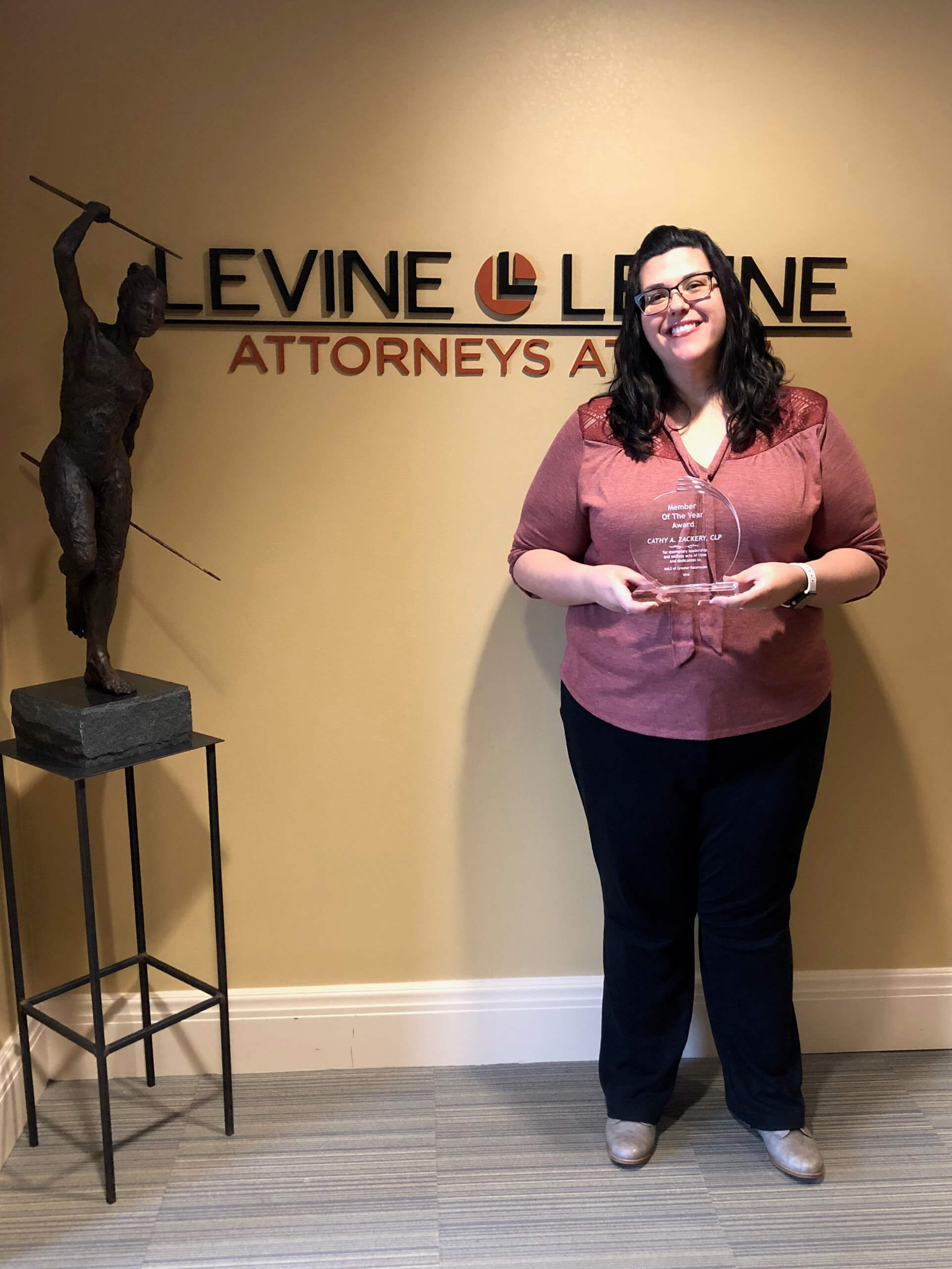 Levine & Levine's legal professional, Cathy Zackery, was selected as the recipient of NALS of Greater Kalamazoo's 2018 Member of the Year Award during its membership meeting on Tuesday, June 26.
An award honoree is someone who has been exceptionally valuable and instrumental to the furtherance of NALS of Greater Kalamazoo. Nominations are submitted by fellow chapter members and are ultimately reviewed and chosen by another NALS chapter in Michigan with the names redacted. NALS of Detroit selected Zackery as this year's award recipient.
"I am very honored and humbled by this award. I have given so much of my time and dedication to NALS, and for other members to see that really means a lot to me," Zackery said. "I was extremely surprised that I was even nominated for this award, and to find out I had two nominations really blew me away."
Zackery, who has worked as a legal assistant at Levine & Levine for five years, also served as president of NALS of Greater Kalamazoo for two years in 2016 and 2017. She currently serves on two boards at the national level. Zackery is the chairwoman of the NALS Leadership Team-Manual Task Force, which drafts, reviews and revises the Basic Manual for the Lawyer's Assistant, the Advanced Manual for the Lawyer's Assistant, and the accompanying workbook materials and instructor's manuals. She also serves on the NALS Leadership Team-Leadership Identification Committee, which is responsible for selecting the best and brightest from within the legal industry to serve as candidates for each vacant position on the NALS Board of Directors.
"Cathy was an outstanding president for our chapter.  She brought enthusiasm, fresh ideas, and new members to our chapter," said of her nominators. "She is also a dedicated member to NALS through her activities on the national level."
"Cathy is well-deserving of this award.  She is very involved in the NALS organization and has used her knowledge for the greater good of the legal profession," said Randall Levine, managing partner. "We are honored to have such a talented person as a part of the Levine & Levine team."