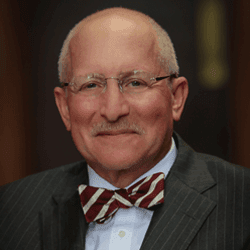 In a major victory for defense attorneys across the State of Michigan, a Kalamazoo judge instructed a jury that they could consider the impact of law enforcement's failure to follow forensic interviewing protocols had on the credibility of a witness in a sexual assault case.
Some people may remember the McMartin style preschool "Contagion Cases". Poor interviewing techniques by social workers and police officers often lead to false accusations in criminal sexual conduct cases. In response to this problem, Michigan along with several other States created a Task Force and developed Forensic Interview Protocols. These Protocols are mandatory. They say that anyone under 16 years old who alleges sexual assault must be interviewed in a neutral environment. During the interview process, law enforcement must ask open-ended questions, obtain background information, use alternative hypothesis testing, and record the interview.
These requirements are rarely followed by the police. In March 2016, a Kalamazoo man was found not guilty in less than two hours by a jury after the judge told them that they could consider the fact that the police did not follow the protocols.
If you are facing sexual assault charges you should consult an attorney who knows about the protocols and how important they are to the reliability of the information obtained from a complainant who alleges sexual assault.