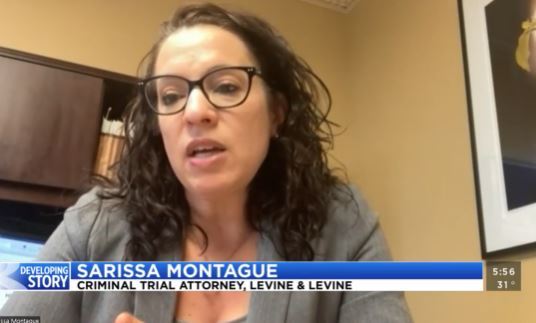 Following a police chase earlier this week that ended in a deadly crash near Muskegon, Criminal Defense Attorney Sarissa Montague explained to WOOD TV8 that police officers take multiple factors into consideration before pursuing a chase, including the danger a suspect could pose to the community, traffic and road conditions.
"It's really about risk," Montague told WOOD TV8. "How much risk does chasing a suspect cause the community?"
On Tuesday, Feb. 21, the Muskegon County Sheriff's Office said that a deputy responded to a report of a road rage incident shortly after midnight Tuesday and that when he tried to pull the driver over, she took off. The chase ended when the woman's car collided with an innocent passerby at the intersection of Hall Road and Maple Island Road in Egelston Township, near Muskegon.
Many law enforcement departments have a no-chase policy. However, some departments, such as the Muskegon County Sheriff's Department, do not have no-chase policies and leave it up to the officers' discretion. In these instances, Montague said it's important for law enforcement to consider safer alternatives to a pursuit.
"Is this chase really necessary right now?" she said during her interview. "Maybe they don't pursue the chase and they investigate the situation a little further. They look at the license plate and see if this is someone I can find later and not necessarily put other people in danger."
Montague, who has represented police officers before, agreed that relevance of the seriousness of the suspect's offense should be considered.
"There's a real difference between someone they're pursuing for driving with a suspended license versus someone who is suspected of murder," she said.
No matter what the police department's policy is, Montague said that training is key.
"If you're going to let officers use their own discretion about whether or not they're going to engage in a pursuit, there should probably be a significant amount of training to those officers about these different factors," she said during her interview. "Is it worth it? Is it not?"
Watch Ms. Montague's full interview, here.