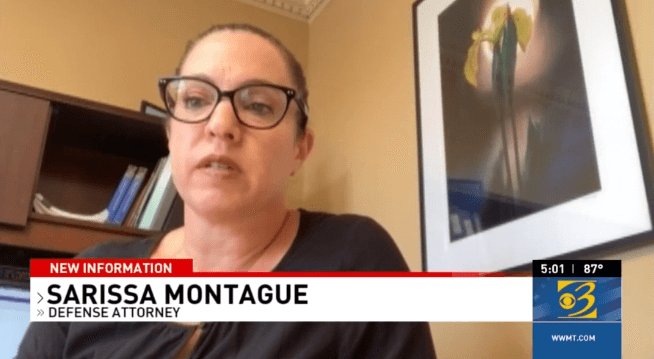 WWMT – News Channel 3 in Kalamazoo reached out to Levine & Levine Criminal Defense Attorney Sarissa Montague to weigh in on the shooting death of Kalamazoo County Sheriff Sgt. Ryan Proxmire by Kyle Goidosik, a Vicksburg man who was out of jail on a second personal recognizance bond during the time of the shooting.
"People who are under bond, most of the time, take it very, very seriously," Montague said during her interview with WWMT. "On every single bond there are provisions that every single person must comply with."
According to court records, Proxmire, who was shot and killed during a chase on Aug. 14, had responded to a prior complaint involving the same suspect months earlier, WWMT reported. Goidosik reportedly showed up at the home of his father on two separate occasions, including days before the shooting, despite a judge's no-contact order following a 2020 assault charge, according to court records.
A Kalamazoo County judge issued a $500 personal recognizance bond following the assault charge, which means the defendant doesn't have to pay the court unless they fail to show up to court, reported WWMT. On June 29, a judge issued a second personal recognizance bond for Goidosik for $1,000.
Michigan State Police said Goidosik died in the shootout with deputies after he shot Proxmire on Aug. 14, according to WWMT.
While the incident that resulted in Proxmire's and Goidosik's deaths is a tragedy, Montague said the system in place still works.
"It's a system of human beings and that sometimes we can do every single thing right and sometimes things still will go wrong and its tragic and it's devastating and it is terrible," she told WWMT. "But the vast majority of the time it works."
Read the full WWMT article, here.