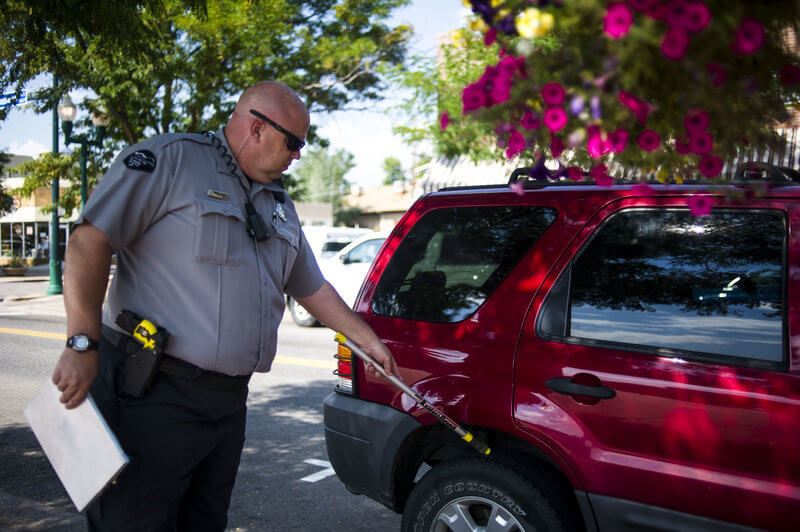 In a landmark decision, the United States Court of Appeals for the Sixth Circuit has ruled that it is unconstitutional for parking enforcement officers to chalk vehicles parked to identify the length of time that they are in a certain position.  The court's April 22, 2019, decision states that chalking vehicles are akin to placing a GPS tracker without a search warrant, which violates the Fourth Amendment.
If you receive a parking ticket based on the fact that you have extended your stay and your tires have been chalked you may be able to challenge the lawfulness of the police conduct.  The decision sets a new standard for Michigan, Ohio, Kentucky, and Tennessee — all of the states which fall under the jurisdiction of the Sixth Circuit Court.  The three-judge panel found that the need to deter drivers from exceeding the time permitted for parking, before they have even done so, is insufficient to justify the warrantless search by chalking the tires of the parked vehicle.
It is important citizens understand their constitutional rights and demand that they be adhered to within our judicial system.