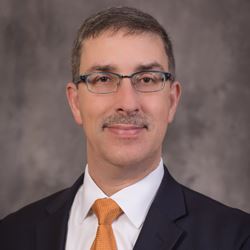 A driver in Kalamazoo County lost consciousness due to a medical emergency while operating her vehicle.  The car jumped the curb and struck an individual on a lawnmower and that person sustained serious injuries as the result of the crash. 
The driver was prosecuted for committing a motor vehicle violation causing serious impairment of a body function.  The court did not allow the defense to present evidence that a medical emergency led to the collision.
Lawyers at Levine & Levine filed an appeal with the Circuit Court.  The court reversed the conviction finding that evidence of a medical necessity that caused the loss of consciousness leading to the crash should have been allowed to be presented in the case.  The driver will receive a new trial.  The court further ruled that should such evidence exist, this time the jury must be instructed that a medical emergency, due to loss of consciousness, maybe defense to the charge of committing a Motor Vehicle Violation Causing Serious Impairment of a Body Function.
The defendant has now won the right to a new trial based on the successful appeal filed by Tase Markou from Levine & Levine. Stay tuned