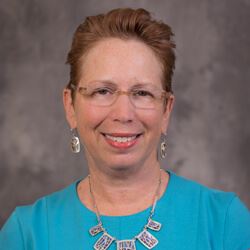 As a small firm representing businesses, we are frequently asked by business owners to help draft non-compete agreements for their employees to sign.  We are just as frequently asked by employees to review and help negotiate the terms of non-compete agreements.  Employers and employees each have strong feelings about these restrictive agreements.
A core principle of our society is a free and open competition.  But freedom to compete is always balanced against the need to protect business owners who develop a concept, process, or service from employees who gain knowledge from their employers' ideas.  Thus- our society has developed rules about the writing and signing of documents restricting competition.   
A non-compete is a form of a restrictive covenant that limits an individual's ability to do certain activities, that an employee learned or was paid to help a company develop, for a specified amount of time. Non-compete provisions are carefully scrutinized because they appear to be the equivalent of a restraint on trade or competition. 
The law will approve a non-compete between the business owner and the employee if the agreement is reasonable in relation to the employer's competitive business interest. Typically, the court's review non-compete agreements on a case by case basis; the courts consider four factors in its analysis:
1. Does the employer have a reasonable competitive business interest justifying the need to restrict an employee's post-termination employment?

2. What is the geographic restriction imposed by the non-compete?

3. How long will the non-compete be in effect post-termination?

4. What type of employment or line of business is prohibited?
Generally, the court will look at each factor in context. And, can determine to void the entire agreement or make an adjustment to the provision in order to make the restriction more reasonable. 
In most circumstances, non-compete agreements are part of the initial hiring process; sometimes the employee is presented with a non-compete agreement after employment commences.  In these instances, as an employer or an employee, you may need assistance in negotiating reasonable terms to the agreement; the employer needs to protect the legitimate business interest; the employee needs to be able to be gainfully employed in their field of expertise. 
It is always a good idea to consult with an attorney- either as a business owner so that the agreement meets the requirements of the law- or as an employee so that your ability to seek future employment is not unduly hampered.